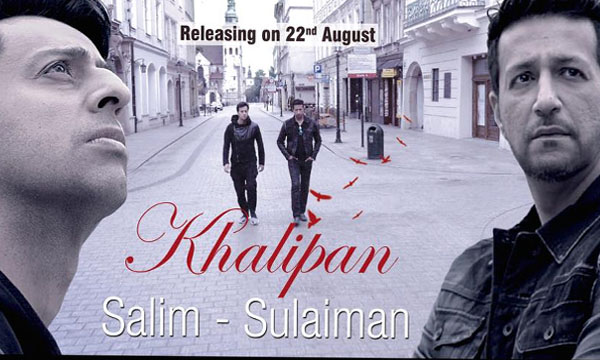 The famous Bollywood musicians Salim and Suleiman have honored the victims of the deadly December 2014 Peshawar attack at Army Public School in their new heart-wrenching tune titled, "Khalipan".
Aiming to spread the message of peace and harmony, the composer couple crafted the melancholic melody to condemn the ruthless killing of innocent kids.
Read more: Indian School Show Respect to Peshawar Attack
"In Peshawar, small kids were hiding under the benches to avoid the bullets, our song is inspired from that incident," Salim told in an interview.
Watch Salim & Suleiman's soul stirring Khalipan here.
[dailymotion id="x32rmfu"]
Moved by the terrible incident across the border, the duo released the compassionate song in the memory of the young martyrs .
The video also sends it wishes to the children suffering from wars happening worldwide.
"When we heard about the incident, Sulaiman and I thought, what if our children didn't come home that day? What would we have gone through? The thought itself was not easy to digest," told the empathetic Salim.
Watch the BTS shots from the video here. 
[fb_embed_post href="https://www.facebook.com/salimsulaimanmusic/posts/10154132571598916/" width="550″/]
Read more: Dolmen Mall Pays Tribute to the Peshawar Attack Victims
The tune has been worded by Amitabh Bhattacharya and has been shot in Kraków – Poland.