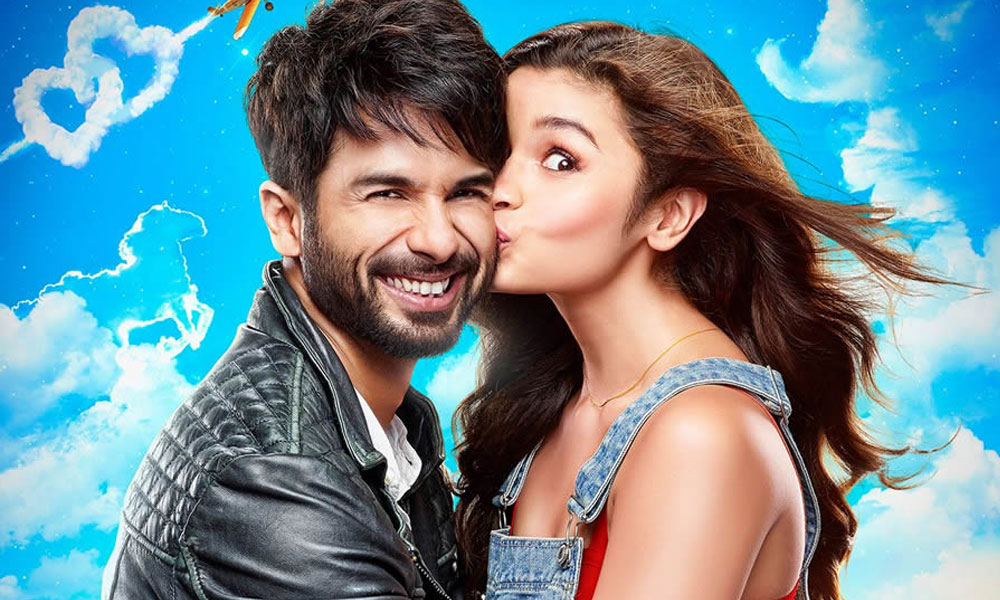 The first look of Shaandaar is out, and needless to say, it looks very adorable. In the official poster, Alia Bhatt is seen kissing Shahid Kapoor on the cheeks, and the newly-wed stud is all smiles about it in the poster.
Watch the much-anticipated trailer of Shaandaar here.
[dailymotion id="x319ehl"]
Produced by Karan Johar and directed by the famous, Vikas Bahl, the movie is expected to be a rom-com. With the quirky Alia, who is sitting on a bike with Shahid, handsomely dressed in a leather jacket, the movie's official poster spells nothing but love and romance.
Also Read: Shahid Kapoor Quits Jhalak Dikhla Jaa Season 8 Midway
The posters were revealed by the movie's official account, Shahid and Alia's personal account on Twitter yesterday, stirring the audiences and making everybody impatient for the movie.
And the Shaandaar journey begins….#Shaandaarfirstlook pic.twitter.com/eYgYLWqiVz

— Shahid Kapoor (@shahidkapoor) August 5, 2015
AND we are up!!!!This Dussehra make it SHAANDAAR !! @shahidkapoor #ShaandaarFirstLook #SHAANDAARonDUSSEHRA pic.twitter.com/pXdBnsEBQZ

— SHAANDAAR Alia (@aliaa08) August 5, 2015
A teaser poster was also released before the official poster, featuring Alia and Shahid against a backdrop of a romantic view. Alia is seen sleeping on a bench and Shahid's head is resting against Alia's elbows. An airplane is seen leaving a vapour trail depicting two hearts. All in all, we think that the couple couldn't get any cuter.
Read More: Alia Bhatt & Siddharth Malhotra Tie The Knot in Coke's Latest Ad
The trailer is expected to be out on August 11th. Meanwhile, make it Shaandaar by letting us know your opinion about the posters in the comments below.