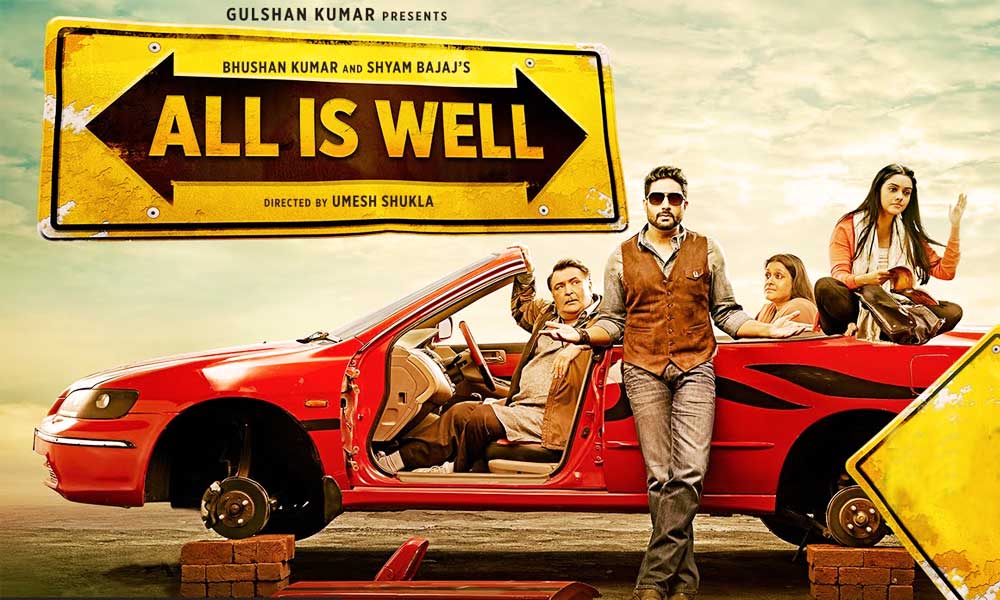 All is Well is an upcoming Bollywood movie that is filled with family drama, humor along with tackling a sensitive issue similar to the Film OMG-Oh My God. While road trips in movies have become a new trend, All is Well is also about a road trip taken by a father and a son played by Rishi Kapoor and Abhishek Bachan respectively. While on the trip, the duo is later joined by Abhishek's mother.
Also read: Abhishek Bachan's Movie All is Well Shows A Comedic Father Son Relationship
The film stars Abhishek Bachan and Asin as the lead actors following Rishi Kapoor and Surpirya Pathak. The film is directed by Umesh Shukla who also produced OMG-Oh My God that highlighted society issues. The producers of the film include Bhushan Kumar, Krishan Kumar, Shyam Bajaj and Varun Bajaj along with Ajay Kapoor as co-producer.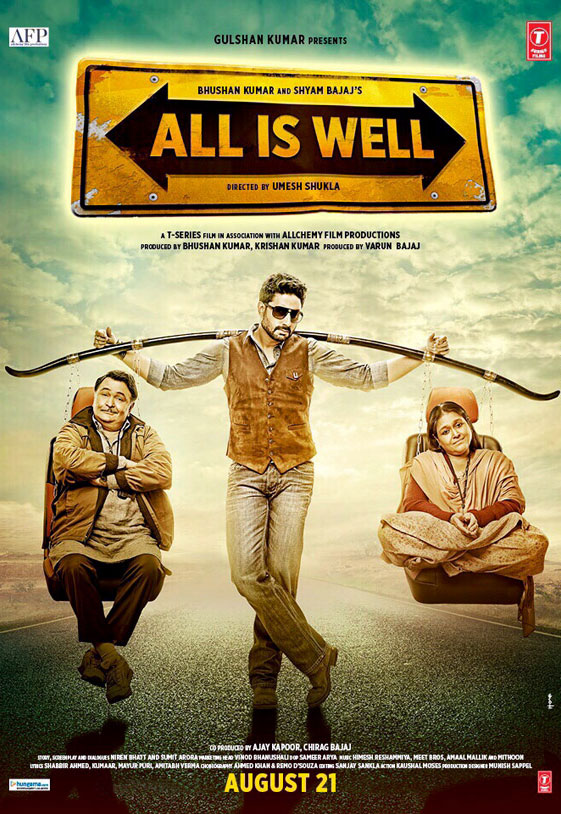 Also See: Prestige TVC Stars Aishwarya and Abhishek Bachan
Abhishek plays a responsible but a reluctant son while Rishi Kapoor perfectly fits the role of a father with his style of amusing everyone but have trouble relationship with his wife in the movie. Asin is also said to play a prominent role in the movie whereas Sonakshi Sinha will be performing an item song in the film.
The film has been shot in different cities of India such as Nashik, Himachal, Pradesh, Sikkim, Simla and some scenes were also shot in Dubai and London.
The official trailer of the film was released on July 3rd, 2015.
See the trailer below:
[dailymotion id="x2wxbrr"]
The film is expected to release on 21st August 2015. Following are some official posters of the film that were released
We wish the team of All is Well good luck!