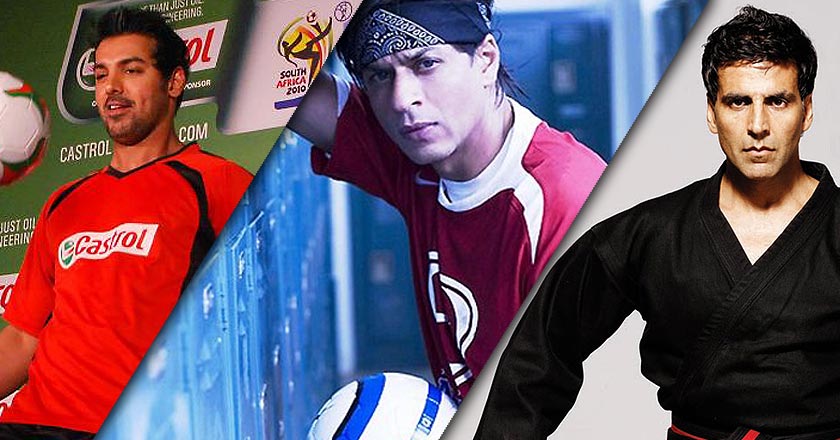 By Zoya Anwer
Cricket is not the national game of India but its promotion in every industry at times makes it seem otherwise. However, with the current trends in Bollywood it seems that cricket will soon be replaced by other sports like the national game of India, Kabbadi, Hockey and even football. 
After the huge success of Indian Premier League (IPL), Bollywood stars are all set to experiment and venture out in other sports direction.
John Abraham – Hockey
Bollywood hunk, John Abraham just became the co-owner of Delhi Waveriders or DWR, a franchise that participates in the Hockey India League. While showing the support for the sport, he said, "My vision is to see hockey in the forefront of all sports played in India once again, and soon, this vision is going to be a reality." 
Amithab Bachchan – Kabbadi
Senior Bachchan, Amitabh Bachchan however is more inclined towards Kabaddi and is planning to buy a team for the upcoming Kabaddi Premier League in the auction that will start in Patna in the next week. His own company, Amitabh Bachan Corporation Limited (ABCL) reportedly will be amongst the leading investors in the sport.
Shahrukh Khan – Football
After his team, Kolkata Knight Riders' victory at the IPL 2012 season, King Khan is now heading to venture in football with plans of buying a Kolkata based franchise football league.
Last year he was heard saying, "Earlier, I was planning to buy stakes in Dempo and, now, with the new franchise based league coming up, I will have a look at it…I will love to have Kolkata football club." 
The other famous Khan, Salman Khan has also showed his interest in football when he was reported to have said this last year, "Yes, if I can afford to, I will…I have the love for sport an if it will be for sport, youth and charitable angle, I will definitely do that (sic)". 
Akshay Kumar – Martial Arts
The ever engrossed into action, Akshay Kumar has his own annual contest for his first love, martial arts since 2009 called, "Akshay Kumar Invitational Kudo" (which is a blend of Karate and Judo).
Sunjay Dutt has also taken a similar approach as he alongise Shilpa Shetty's husband, Raj Kundra has started the first ever "professionally organized martial arts league" called "Super Fight League".
While these celebrities are paving way into various sports, some are still stuck to their passion for cricket like,Preity Zinta the co-owner of Kings XI Punjab, Shilpa Shetty, who co-owns Rajasthan Royals along with her husband and Salman Khan's younger brother, Sohail Khan who owns Mumbai Heroes from Celebrity Cricket League.