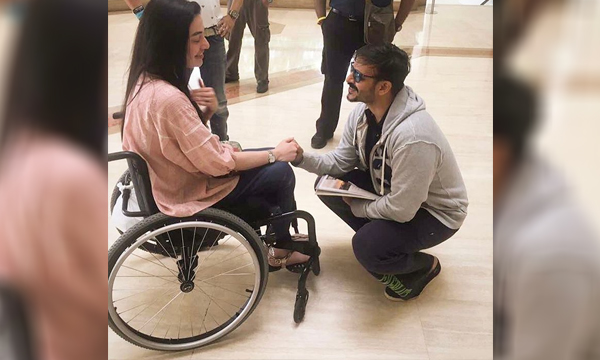 Pakistan will be forever proud of the lovable, Muniba Mazari. The sweetheart always makes sure she is there for those in need. She is no less than a superstar! And we got a prove of her fame when she recently met a Bollywood celebrity in Malaysia at VCON 2017.
She met a group of cancer survivors & charmed everyone with her presence.
Apart from the kids around her, it was the Bollywood hottie Vivek Oberoi looking all smiles around Mazari.
Well, Honestly, who wouldn't be inspired by Muniba?
And yes the pictures show how smitten Vivek seems with Muniba.
So now Muniba has one more fan & that is a Bollywood Big-wig.
Truely, Muniba Mazari spreads her shine wherever he goes. Her joyful face and powerful aura is a magnet of happiness for all those around her.
More power to the Pakistani darling!
Stay tuned to Brandsynario for more updates.