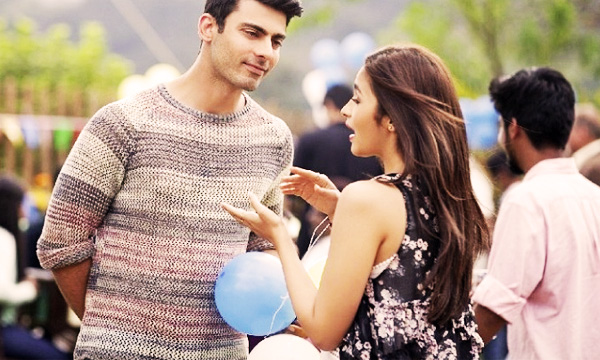 The heartthrob of both Pakistani and Bollywood entertainment industry, Fawad Khan has bagged definite success with his newly released movie Kapoor and Sons. Along with masses and public reviews, the actor was praised by many Indian actors and actresses for his role in the movie.
Bollywood's Richa Chadda, while commenting about Fawad's role in the movie said, "I really like Fawad. Every girl in India likes him," "You see, real men are a dying breed. Whoever is a gentleman and talks respectfully instantly gets more brownie points", she added.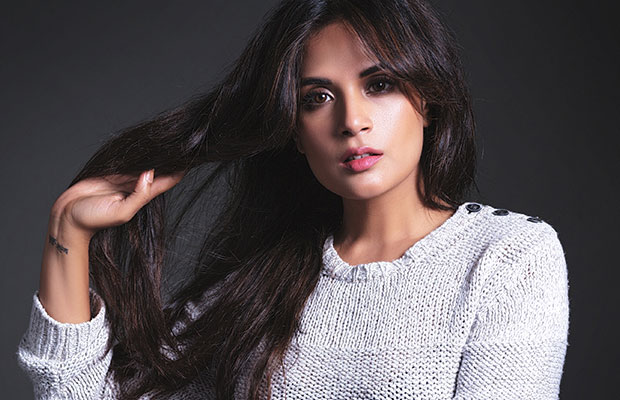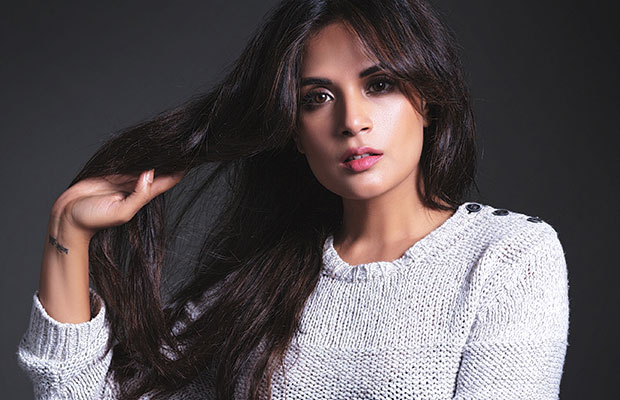 Speaking more about him, Richa said that Fawad is a family man, who had always shown up at the Bollywood events with his beloved wife.
Fawad Khan Reveals Kapoor & Sons' Movie Plot: "Everyone is Gay Somewhere"
His love and compassion for his wife are the keynotes of every Bollywood event. (Fawad and his wife Sadaf Khan are in a marriage relationship for 10 years and before getting married, the couple dated for almost 8 years)
Just like Richa Chadda, many Indian actors and actresses praised Fawad Khan for his admirable role in the movie. Actors like Sonam Kapoor, Boman Irani, Ayushman Khurrana, Tisca Chopra and others have all sung praises for the heartthrob.
Have a look at some of the tweets where bollywood actors and actresses have sent praises for Fawad Khan's role in the movie: 
Just saw #KapoorAndSons @_fawadakhan_ you make me proud.. You were faultless in the film.

— Sonam Kapoor (@sonamakapoor) March 19, 2016
@S1dharthM is effortless. @aliaa08 is virtuoso (❤️ ur eyebrows) @_fawadakhan_ pls stay back in india @chintskap Charan Sparsh #KapoorAndSons

— Ayushmann Khurrana (@ayushmannk) March 18, 2016
@chintskap S1dharthM @_fawadakhan_ @aliaa08 @mrrajatkapoor Ratna Pathak
Make #KapoorAndSons edgy,easy,enthralling with their combined force

— Boman Irani (@bomanirani) March 18, 2016
You cannot miss #KapoorAndSons Real, funny &what performances! Take a bow @shakunbatra @chintskap #siddharthmalhotra #FawadKhan & @aliaa08

— Tisca Chopra (@tiscatime) March 17, 2016
A perfect family Picture #KapoorAndSons for 3 generations to watch together @shakunbatra @karanjohar @S1dharthM @aliaa08 @_fawadakhan_

— Ritesh Sidhwani (@ritesh_sid) March 17, 2016
Fawad brilliant, Sidharth tops, Alia superb, Rishi Kapoor awesome, Ratna Pathak Shah terrific, Rajat Kapoor first-rate… #KapoorAndSons

— taran adarsh (@taran_adarsh) March 18, 2016
#KapoorAndSons is a delightful and thoroughly enjoyable film! Fine performances by @S1dharthM @aliaa08 @chintskap @_fawadakhan_
AMAZING!

— Komal Nahi Nahta (@KomalNaahta) March 18, 2016
Loved #KapoorAndSons even more the second time around. What nuanced writing. Self assured direction and superlative performances. Superb!

— J (@jiteshpillaai) March 20, 2016
Many Indian Newspapers lauded Fawad Khan with exceptional applause:
Hindustan Times: Fawad Khan is like a dormant volcano, simmering from the inside. After a while, you expect him to go for controlled eruption, but he surprises you by going all out. His capabilities as an actor are on a full display in Kapoor & Sons. 
Bollywoodlife.com:  I hadn't see his serials, though he was great in his debut Pakistani film Khuda Kay Liye. He was okay inKhoobsoorat, but here he is finally given a very strong material to perform, and he bites into it with relish. Be it the emotional outbursts, the lighter moments, or just acting through his eyes, he is FANTASTIC in every scene he is in, and you just can't take your eyes off him.
Stay tuned to Brandsynario for more updates!