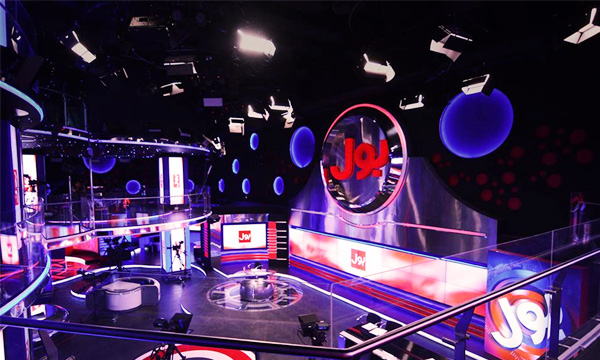 The Bol Media Group announced on Thursday that it was "suspending" its operations bec­a­use of "acute liquidity cru­nch and continued victimisation by the government", according to a statement issued by the company.
The statement said the Bol Media Group and its management had been the target of an unprecedented victimisation campaign by various government agencies for the past several months. Recently, PEMRA (Pakistan Electr­o­nic Media Regulatory Authority) suspended licences of the Bol News and Bol Entertainment in an allegedly illegal attempt to stifle the group.
"We regret to announce that the Bol Management is being forced to temporarily suspend its operations from October 1, 2015."
The recent merger between ARY & BOL was cancelled as well.
"The Bol management stands committed to pay all the arrears of its employees up to September 30, 2015 in line with the company policy and best corporate practices as soon as we get justice from the courts."
"None of the Bol employees is being sacked. They will be asked to rejoin the company as soon as it is in a position to resume operations."
Recently, Mubasher Lucman also confirmed leaving BOL. Seems he knew what was coming.
Stay tuned to Brandsynario for more.