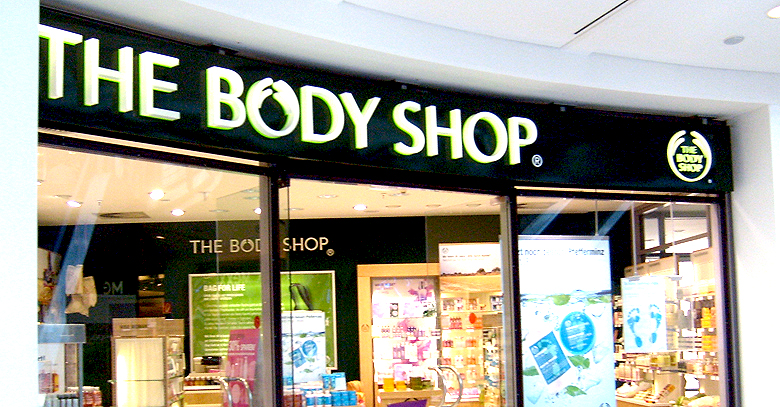 "We carried out preliminary researches and found out that this unsaturated market may prove to be extremely lucrative because of the high proportion of young urban consumers with disposable incomes".
– Anita Ali, Business Development Head – Pakistan region, The Body Shop Pakistan
Synergyzer: Please give an overview of The Body Shop and its operations worldwide.
Anita Ali: Anita Roddick founded The Body Shop in the early 70s, with a vision to promote business as a force for good and to make profits without compromising principles. Her belief that we can make innovative and effective products without harming animals, destroying the planet or exploiting people who make them pushed her to open an outlet with eco-friendly products that began an iconic British skin care and cosmetic brand.
Moving forward; The Body Shop became a part of the L'Oreal Group in 2006, yet it operates as a distinct entity with its own Board and Executive Committee, within the Group, with 2,600 retail locations across 65 lands, including a franchise network of 1,500 stores selling more than 1,200 products.
Synergyzer: What is your new branding and philosophy?
Anita: We have recently rolled out the Pulse concept, revamping The Body Shop outlets across the world and revealing Pakistan's first such outlet in Karachi on September 13, 2012.
Pulse is an interactive and a forward-thinking concept, executed through the community and value wall. The Pulse Stores reflect The Body Shop's five core values – Protect The Planet, Activate Self Esteem, Defend Human Rights, Support Community Fair Trade and Against Animal Testing in a number of ways, for instance, the stores aim to reduce impact on the environment by replacing fluorescent lights in the bays with LED strips and 35 watt ceiling lamps. The result is energy consumption cut by 25% compared to regular stores, as was tested through trials at Pulse stores in 2011 at Kings Road and Islington, London. This should serve as an example of efficient use of resources to countries undergoing energy crisis.
Besides this, wooden fixtures and fittings in the stores are approved by Forest Stewardship Council (FSC), an international, non-governmental organization dedicated to promoting responsible management of the world's Forests. This guarantees that the trees harvested are replaced or allowed to regenerate naturally. Also, every Pulse store will have a dedicated makeup artist and skincare expert to advise people on how to find the right products to use for them.
Synergyzer: What are The Body Shop Foundation and Community Fair Trade program? What value are they adding to Pakistan?
Anita: The Body Shop International Plc's charitable trust, The Body Shop Foundation was established in 1989 and is funding grassroots charities across the globe, leading social and environmental change. It's supported by an annual donation from The Body Shop and various other fund raising campaigns & initiatives.
Also, The Body Shop works directly with artisans, farmers and producers under the Community Fair Trade program, having benefited over 300,000 marginalized people through long-term commitments. The program has been operational since 1987 and it aims to source as much high quality natural ingredients as possible from small local communities, especially in developing countries, and pay them a fair price for their work. For example, we buy organic fragrance alcohol from suppliers in Ecuador to provide relief to farmers struggling against unfair purchasing practices of the industry.
We support other global and local causes in partnership with local institutions and NGOs that may impact the underprivileged strata of society. One of the biggest and most powerful campaigns is Stop Sex Trafficking of Children & Young People. In Pakistan, we handed over 245,100 signatures to the Adviser to Prime Minister on Human Rights; Mr. Mustafa Nawaz Khokhar, calling on the Pakistan government to combat child trafficking soaring cases in 2010. We are still working with End Child Prostitution and Trafficking (ECPAT) for such victims in Pakistan. For this, we recently introduced the 'Soft Hands Kind Heart – Hand Cream', whose sale proceeds went directly to ECPAT Pakistan. We are also active in civil rights, animal protection, environmental, self-esteem and fair trade campaigns here.
Synergyzer: What convinced The Body Shop to initiate operations in Pakistan?
Anita: During the early 2000s, Pakistan's economic growth was set to accelerate through a number of mechanisms, including rationalization of tax rates and the government promoting investment at the domestic level. The country soon became one of the fastest growing economies in the world, providing a huge untapped market to many global brands. We carried out preliminary researches and found out that this unsaturated market may prove to be extremely lucrative because of the high proportion of young urban consumers with disposable incomes. This convinced us to enter Pakistan's market.
Synergyzer: What is The Body Shop's mechanism for deciding what product ranges will be brought into Pakistan?
Anita: The Body Shop has around 1200 products; yet, we make sure that only products with a good 'product-market' fit are brought to our market, meaning they are culturally, socially and religiously suitable. We can't assume that international market best sellers will be as popular here and to find out the product potential we carry out prelaunch demonstrations and testing in our stores.
Synergyzer: There are speculations that mid-tier priced brands are being retailed at upper-tier pricing in Pakistan, which is much higher than the exchange rate. What are your comments on this?
Anita: I agree; for any business in Pakistan there are operational & hidden costs and over the years, cost of doing business in Pakistan has shot up phenomenally. It's not possible for entrepreneurs to cushion all expenses; hence they pass on the shock to consumers. Similarly, for global brands, it's getting tougher to control irrelevant expenses, which is why there is such high price variations in brands available locally.
We've been in Pakistan for 7 years now and even though exchange rates, transportation and freight cost, inflation and cost of doing business in Pakistan haven't been favorable, we have tried to maintain a standard pricing strategy across Pakistan.
Synergyzer: Internationally, The Body Shop utilizes a number of promotional and loyalty generating strategies like exclusive memberships, surprise sales etc. What is your strategy for communicating with your customers in Pakistan?
Anita: Every market has different marketing and communication strategies. We mostly organize press conferences, media launches and other targeted events for our products in Pakistan. We are active on social media with 12,000+ Facebook fans and are planning to increase our activity over social networks, although not as aggressively as other cosmetic brands.
Our ethical philosophy does not allow us to invest heavily in marketing and we prefer to utilize funds for different social causes.
Synergyzer: What plans does The Body Shop have for Pakistan?
Anita: Pakistan is demographically a very young country and I personally believe that customers here appreciate that our products are 100% vegetarian – in other words 100% halal – and are not tested on animals.
We will continue expanding and penetrating deeper into Punjab, Sindh and other provinces. By the end of this year, Pakistan will have 20 out of the 2600 stores of The Body Shop, globally.