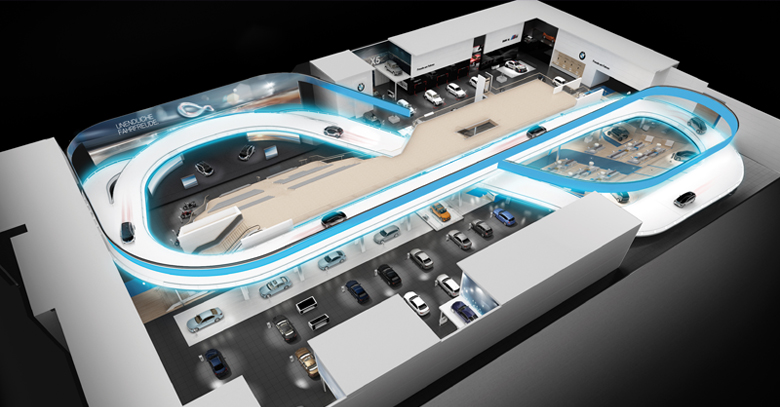 By Ufaq Ashfaque
BMW has constructed a 300-meter indoor test track, inside the venue of this year's Frankfurt Motor Show, to enable the attendees to evaluate the performance of its vehicles, Reuters reported.
The three-storey track has been built in order to compete against German giants Audi and Mercedes-Benz in the luxury car category.
The 10,000 square meter exhibition space was used to build the track which allows the people to try two dozen vehicles, including BMW's first electric car, the i3 hatchback.
"We're keen to live up to our leadership claim in every possible respect," Steven Althaus, BMW branding chief told Reuters.
"The central idea is reflected through our show stand which took two months to build," he further said.
However, BMW is being very eventful, considering its sales are increasing as Audi slowly subsides in its comparison.
All these German premium carmakers, in spite of their manufacturing concerns, are looking forward to a tough competition at the Frankfurt motor show starting from September 10 to 22.
Audi is all set to make use of its partly mirrored exhibition pavilion's ceiling to "to turn the show upside down" by having imitations of skyscrapers and city districts shoot from it.
Mercedes, on the other hand has got hold of the 250-metre track outside the Festhalle, the century-old venue for the show which was inaugurated by German Emperor Wilhelm II and has space for 13,500 people.
Let us see how things unwind in this premium category and if Mercedes and Audi are able to unhinge BMW from the top slot.