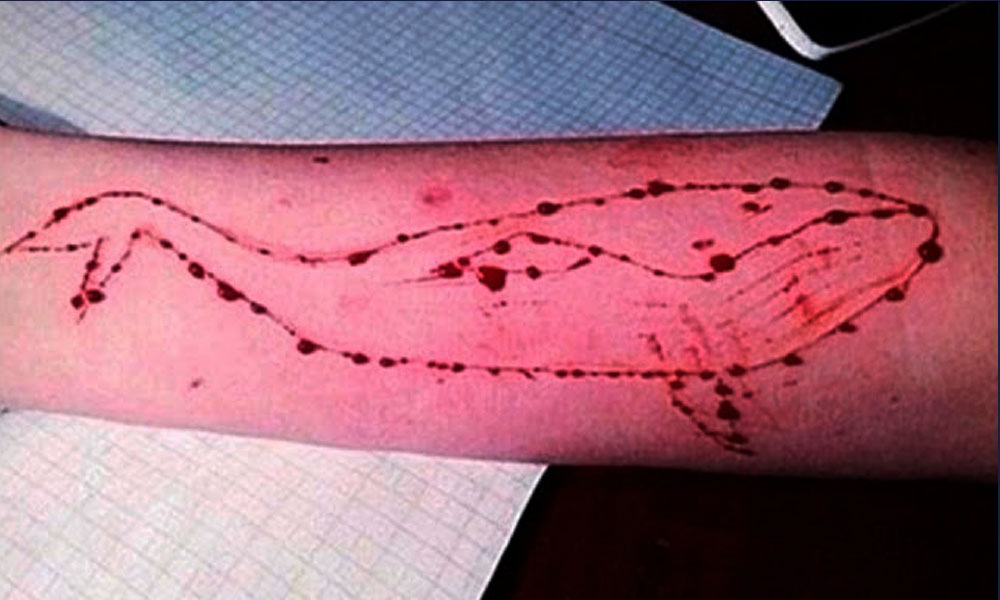 UPDATE: Recently, another case of the Suicidal Blue Whale game has come up in Jodhpur, Rajhastan, which has caught attention on the news for driving an Indian teenager to end her life. Luckily, a policeman reached in the nick of time to rescue the the young girl.
"If I don't complete my task, my mother will die," the distressed 17-year-old told the policemen and divers who dragged her out of the water. According to reports her game was nearing its end and she had to complete the finals tasks, because her mothers' life was at stake.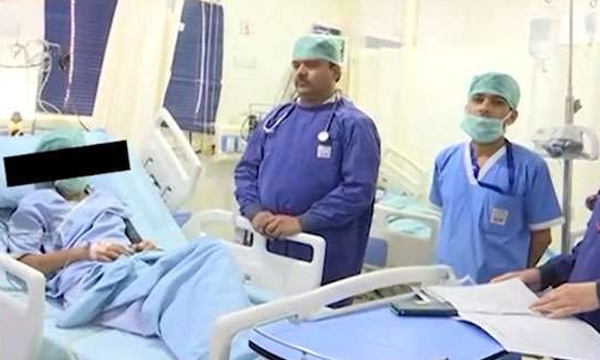 The list of the victims of this suicidal game is appalling and frighteningly long. Another 16-Year-Old from Pathankot district of Punjab, allegedly attempted suicide by hanging himself from the ceiling fan. However, he was saved due to timely intervention of his parents, said a government doctor who is treating the teenager.
The game has even reached Uttar Pradesh, claiming the life of a 13-Year-Old. Parth Singh, 13, was found hanging in his bedroom in Maudaha village. The police said the class sixth student had his father's phone on his hand in which the game, was on when the body was taken down.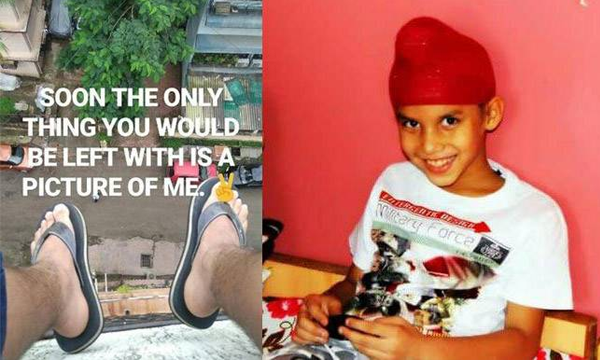 It is not only limited to teenagers, it has consumed the life of adults as well. A 22-Year-Old survivor from Puducherry, was saved and is now 'stable' after counseling sessions.
"It is a virtual death trap. You will go through an agonizing experience. Even those who seek adventures will be mentally affected," he warned, explaining that he wanted everyone to know well enough to stay away from the game.

With it's growing cases in the neighboring country, one can assume that soon it will infiltrate within Pakistan as well.
---
A terrifying chain of events has grasped the hearts of parents and seems to have no end. Children have been playing a game called 'Blue Whale Suicide Challenge' in which they are contacted by a group of unknown vigilantes who promote teenage suicide.
This sick game started to surface in Russia, spreading its way through the United Kingdom. There have been over 130 cases of teenage suicide already reported and new cases are surfacing every day. It is extremely important for parents to know about this game so that they can keep an eye on their children.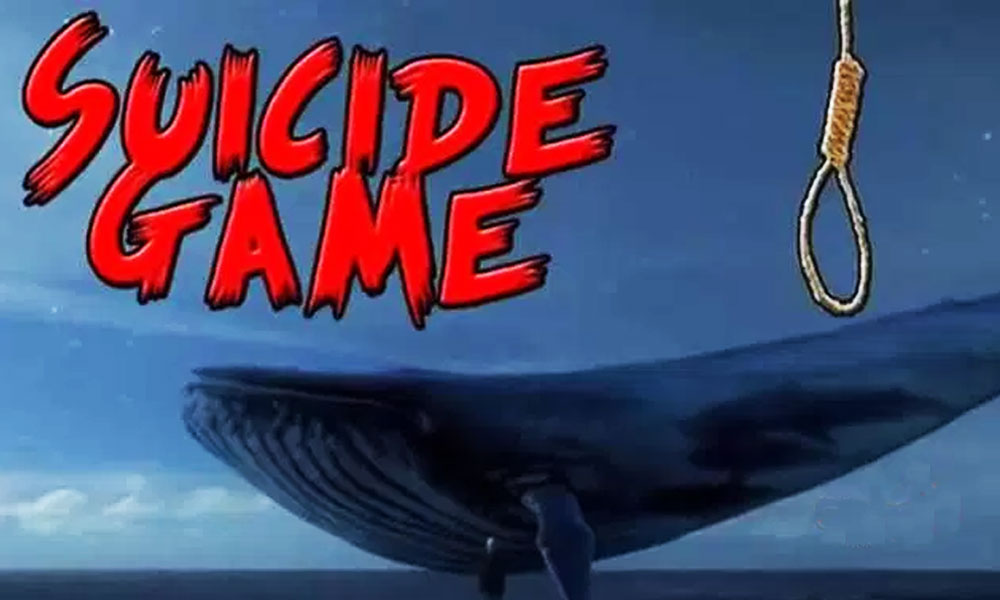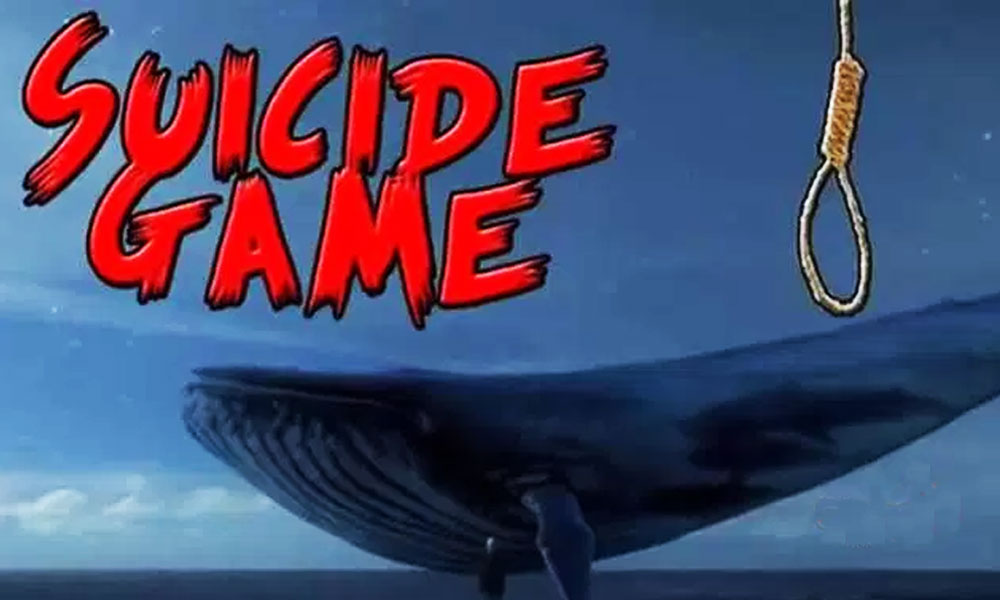 Here are some very important things you should know about this game:
What is Blue Whale Online Suicide Game?
The Blue Whale game is a series of challenges given to teenagers by unknown strangers. The group asks for photographic proof from the teenagers who have accepted this challenge for each task given to them. It is though that these tasks are carried out for 50 days and on the 50th day the masterminds ask the child to commit suicide.
The previous tasks are carefully plotted throughout, they start with something small like cutting a Blue Whale on your arm, watching torture and horror movies, waking up in the middle of the night at random hours to make the child sleep deprive. Slowly and gradually these tasks become more violent and brutal tasks which then manipulate the child who is the victim of their plan.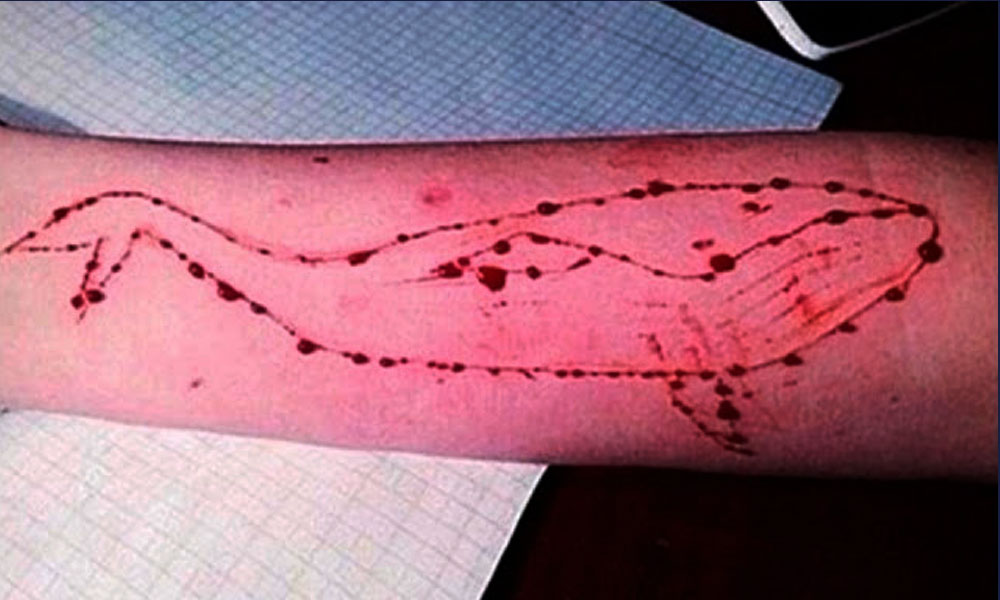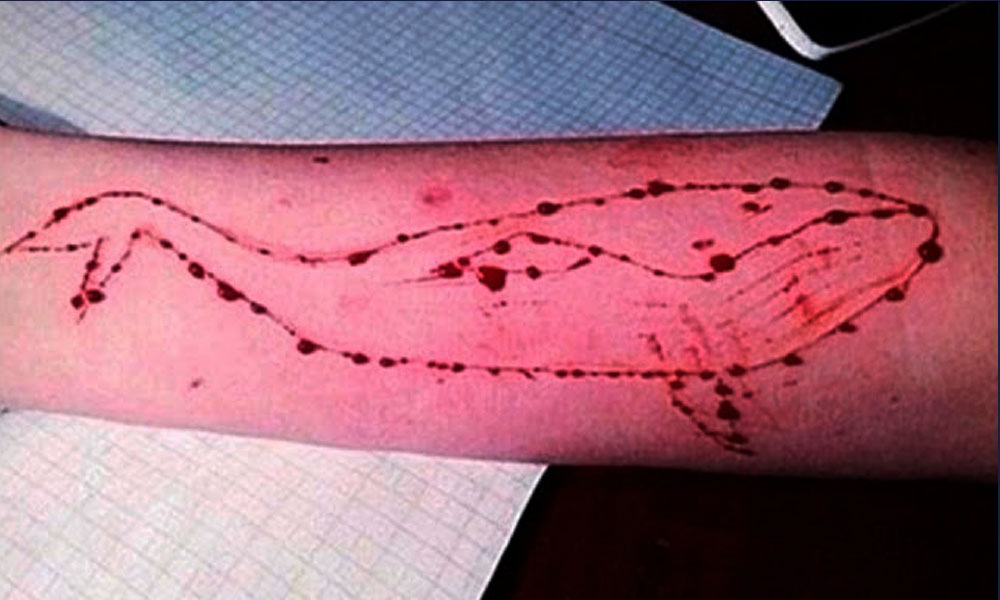 When a child asks to back out and quit, they are blackmailed by saying that the group has all of their information, and it will not be difficult to use it and find the child. Apparently, when the child starts playing, the vigilantes hack into the device, gaining access to the IP address (child's location) and other information related to them and the family.
It is also being assumed that there is an application for the game and a downloadable version for it as well.
Blue Whale Challenge Hits India!
This week, a14-year-old student apparently jumped off the terrace of the Andheri building. His suicide has raised concerns over the popularity of a fatal online game called 'The Blue Whale.
He becomes the 1st Indian victim of 'Blue Whale' dare.
Blue Whale Challenge in Pakistan?
As of now, there are no reported cases of teenage suicides or such behavior in children which can be linked back to this game. However, the challenge has already started to go viral in neighboring countries which is why parents must be extremely careful about their children who might be the next victims.
Schools abroad have already started to receive letters which have also been distributed amongst parents about this raising concern. Given that children can take such matters very lightly, it is highly possible a child might try to play this life-taking game just to prove that there is no such thing, by risking their life and security.
Teenage Suicide
Police are said to be probing a number of suicides across Russia which they fear are linked to the online craze.
Investigative newspaper Novaya Gazeta reported: "We have counted 130 suicides of children that took place between November 2015 to April 2016. Almost all these children were members of the same internet groups and lived in good, happy families."
Two schoolgirls Yulia Konstantinova, 15, and Veronika Volkova, 16, fell to their deaths from the roof of a 14-storey apartment block. Another unnamed 15-year-old girl was also critically injured after falling onto the snowy ground from a fifth floor flat in the city of Krasnoyarsk, also Siberia. Just a couple days ago, a 14-year-old girl from Chita was reported to have thrown herself under a commuter train.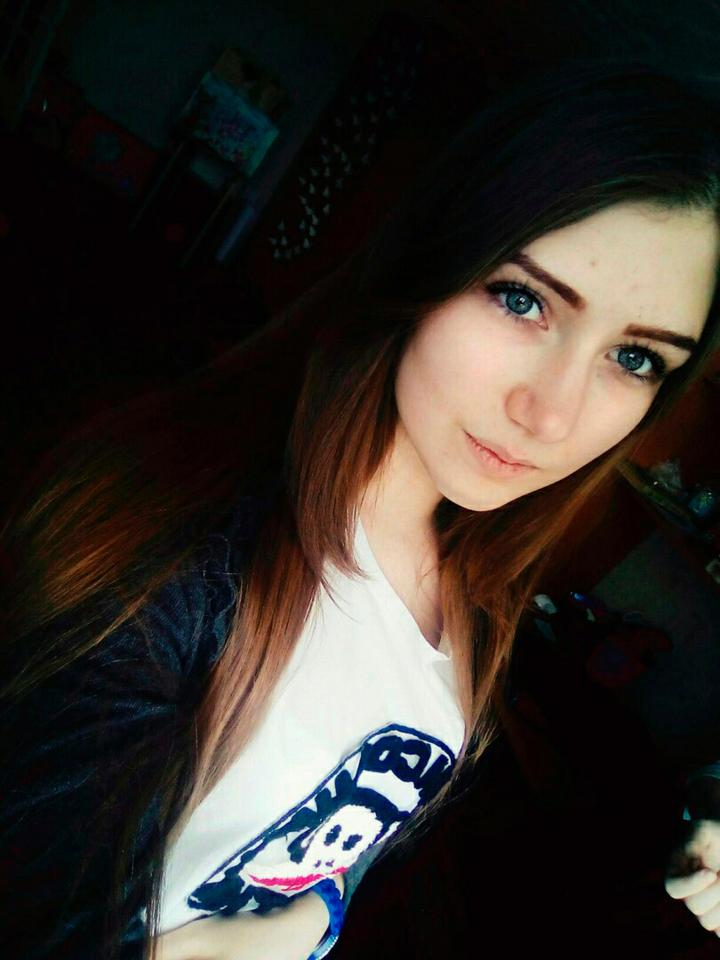 A 13-year-old boy was also saved from killing himself after he was spotted perching on the edge of a roof in Lviv, Ukraine. Most recently, a 14-year old is now fighting between life and death. According to his mother, there is a link between the teenager and the challenge. The unnamed teenager was rushed to hospital unconscious after being found lying in the bathroom by his parents.
The boy sent out a message on WhatsApp in which he gave his final goodbye.
His family said the lad had been following online instructions in the dangerous Blue Whale game that encourages teens to kill themselves after beating 50 different challenges. The boy's mother, called Monica, said: "I knew that game existed, but I never imagined that he would be able to do something like this. When we were told about this game, we told him to take care because this game was very dangerous.He answered us, 'Mum, I would never play this because it is satanic'."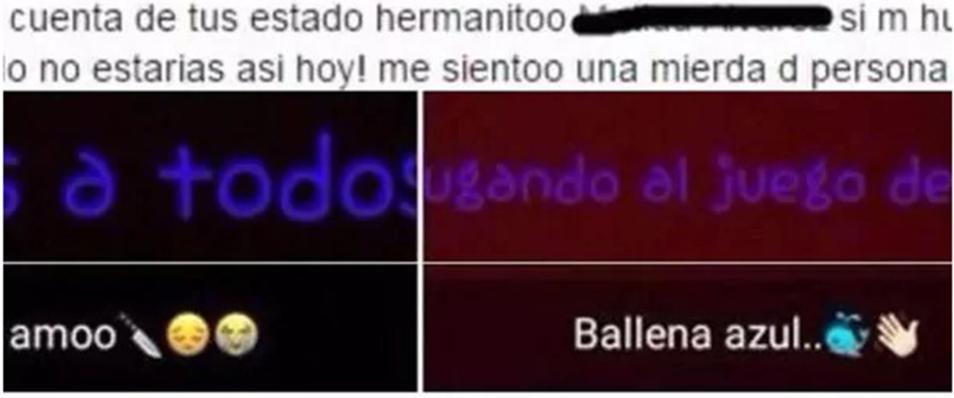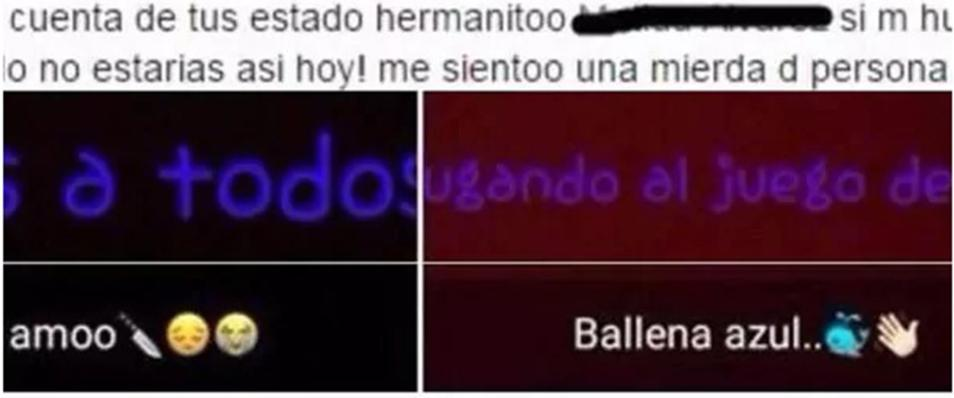 Another child, Yulia left a note saying "End" on her social media page after she posted a picture of a big blue whale. A family raced to stop a 15-year-old girl from killing herself, with the young girl reportedly now recovering in a hospital in Barcelona.
Culprits Behind Blue Whale?
It was reported that two teenage boys were detained by police at the scene after allegedly filming the tragic double suicide of Yulia and Veronika. The police are currently investigating this matter and are trying to prevent further cases to the best of their abilities. However the real question is, is it enough?
Putting an End to the Suicide Game
Parents also need to make this their responsibility for checking with their kids, talking to them, trying to understand if they are going through a tough time. Parents should be involved in their child's life and must investigate if the child is being bullied, is a part of the wrong social circle, has peer pressure, is depressed, etc. The involvement of a responsible parent can stop this nonsense from continuing.
Stay tuned to Brandsynario for more news and updates.