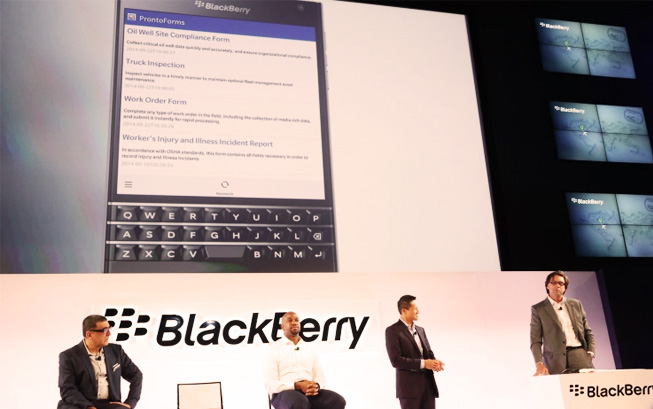 Blackberry later announced that it has delayed its plan to exit from the Pakistani market after PTA gave a one-month extension to discuss the brand's communication plans.
Pakistan Telecommunication Authority has given a one-month extension to Blackberry for further discussion on how it will allow Pakistani government access to its communication services — exactly like its doing in other countries — to stay and continue operating in Pakistan.
Blackberry confirmed its exit from Pakistan and rejected the demand from government to monitor data. Chief Operating Officer Marty Beard confirmed in a statement for the smartphone makers' website that Blackberry will not be operating in Pakistan after November 30th.
Beard further confirmed that the company will exit the market as staying in Pakistan would mean giving up the commitment to protect user's privacy.
The Chief Operating Officer said, "In July, the Pakistan Telecommunications Authority notified the country's mobile phone operators that BlackBerry's BES servers would no longer be allowed to operate in the country starting in December 'for security reasons'."
Beard added, "Pakistan's demand for open access to monitor a significant swath of our customers' communications within its borders left us no choice but to exit the country entirely".
Read more: Blackberry Priv – Android Smartphone Launched
He further said that the Pakistani government wanted to screen all BlackBerry Enterprise Service (BES) traffic in the country, inclusive of emails and BlackBerry Messenger messages.
"Pakistan's demand was not a question of public safety; we are more than happy to assist law enforcement agencies in investigations of criminal activity. Rather, Pakistan was essentially demanding unfettered access to all of our BES customers' information," the COO depicted.
There are 4,000 to 5,000 BES customers in Pakistan. People working in the cellular industry said that BlackBerry phones are outdated now as their subscribers have swapped over to other smart phones; however large business enterprises and foreign missions are using BES.
Read more: BlackBerry Might be Creating Android Phone
BES and BIS permit BlackBerry users to get email and recover web-pages. In case of BIS, network activates the server. Everything from BIS to BlackBerry devices is encoded, but that is related to the security features.
For BES, the company functions the server while the IT department manages all sides of the BES server. Recently, the data privacy issue of users has also been debated over in the western countries.
On one hand governments debate that monitoring data of firms like Apple, Google, Microsoft, BlackBerry and Facebook is crucial for domestic security and tracking terrorists and criminals who make use of these technologies to function.
However on the other, government critics argued that such measures invade user privacy, failing the core technology purpose.
The Pakistani government has made 192 requests to Facebook for data between the period January 2015 and June 2015, according to a report from the Digital Rights Foundation (DRF).
Read more: PTA Bans Blackberry Enterprise Services (BES) in Pakistan
Stay tuned to Brandsynario for more updates!