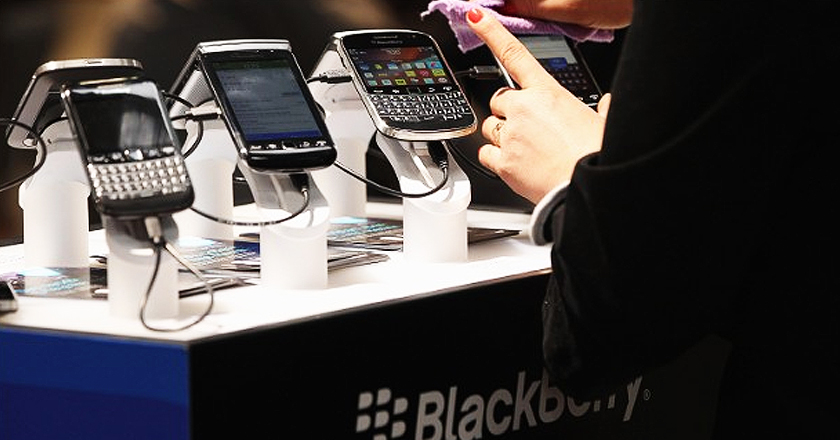 Once a force to be reckoned with, Blackberry has recently lost its edge with new competitors taking over the smartphone market. With Fairfax Financial backing out of a takeover deal in 2013, it was almost clear thatBlackberry had lost its value completely. Moreover, recently rumors were taking rounds that the smartphone giant Samsung was in talks to buyout Blackberry for a sizeable USD 7.5 billion.
While there were strong press reports that Samsung and Blackberry executives were having meetings to finalize the deal and Samsung had almost bagged it, when Blackberry denied all rumors. The following press statement was released earlier yesterday:
"BlackBerry has not engaged in discussions with Samsung with respect to any possible offer to purchase BlackBerry," the company said in a statement. "BlackBerry's policy is not to comment on rumors or speculation, and accordingly it does not intend to comment further."
With the release of Blackberry's press statement, Samsung later too denied all rumors about making any sort of buyout proposal. Following these rumors, Blackberry share prices had risen by almost 30% to USD 12.59, highest price since June 2013. However, soon after they denied all rumors, share price plummeted back down, by almost 16% to USD 11.
Another Canadian newspaper later reported that Blackberry has been approached several times with takeover offers in the recent months. However, the company has rejected them all and the board of directors and its largest investor believes that the solution to the turnaround of the company is restructuring rather than a buyout.
Samsung, on the other hand, could have greatly benefitted from the rumored acquisition. With Apple giving it tough competition in the past year, Samsung could use the Blackberry patents and devices to innovate its products and gain its position back.