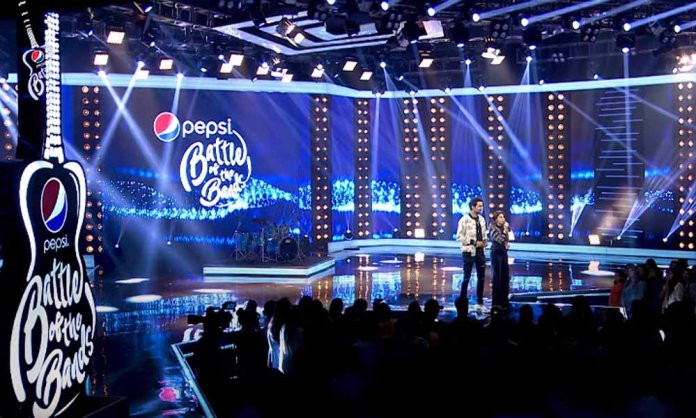 The third episode of Pepsi Battle of the Bands season four saw a battle intense and exciting enough to keep audiences glued to their seats! E-Sharp, Neon, Aarish, and The Starzone were the bands who made it to the Top 8.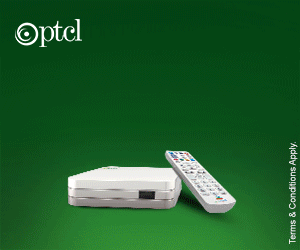 Following the format of the previous episode (12 bands split into 2 groups of 6), the first round of this episode also had 3 one-on-one battles with the remaining six bands.
Battle 1 – Auj vs Jhoot
Auj performed their original 'O Jaana', which proved to be an excellent first move and their versatility greatly impressed the judges. On the other hand, Jhoot performed their original, Sona Chandi, which did not quite give a hard time to Auj, hence Auj was the clear winner of the round.
Bilal Maqsood shared his concern, saying Auj had set the bar so high that it might be hard for them be to maintain the standard themselves.
Battle 2 – Marjaan vs Black Hour
Following Auj's spectacular performance, the next battle was between Marjaan and Black Hour. Marjaan took the lead by presenting their original 'Rang Jaa'.
Black Hour answered with a captivating original performance on 'Aik Nayi Subh', earning a standing ovation Fawad Khan.
Fawad appreciated Marjaan's original and said that it had the potential to be a super hit song if they released it as a soundtrack. The jury collectively agreed that Marjaan was a more vocals-driven band, while Black Hour had shined in all aspects and showed a strong position as a unit with a diverse set of music and talent.
Faisal Kapadia said this was the toughest decision they have had to make so far, however, after evaluating further, the judges gave their decision in Black Hour's favour.
Battle 3 – Seismic Tremors vs Uraan
The final showdown of the episode was an interesting battle especially as it had some history involved: Uraan's bassist, Irfan had been Seismic Tremor's mentor in their university days, therefore making it a sort of mentor vs student contest.
Mixing narration and rap, Seismic Tremors performed their power-packed original 'Dil ki Baat', to which Uraan responded with 'Gol', a mellow, Ed Sheeran-esque song.
Loving their coherent, harmonic performance, the jury decided to award this battle to Uraan.
Performance of the day
The jury, as well as the audience, was unanimously in approval of Auj as the best performing band of the night, and Meesha presented a new Ibanez guitar to them.
Top 8
In the end, Marjaan, Seismic Tremors and Jhoot, lined up on stage to choose one band to fill the last spot in the top eight.
The jury appreciated the diverse sound of each band in the danger zone, and Faisal finally announced that Marjaan would be joining the other seven bands that will make it to the next round.
Here is the full episode:
Watch out for more exciting battles in the next episode of Pepsi Battle of the Bands season 4!