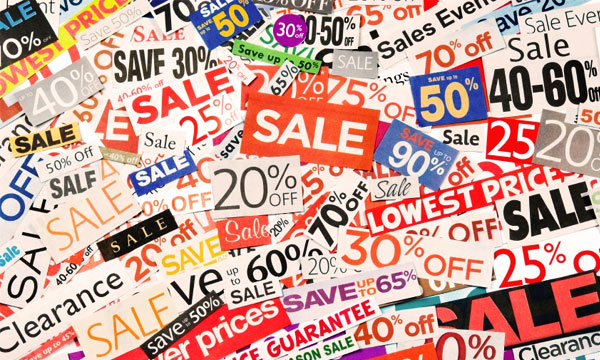 For the first time in the history, Black Friday annually celebrated biggest shopping event across the globe, is set to be introduced to Pakistanis by country's top online stores. The Black Friday concept was invented in the U.S. in 1924 by American multinational Macy's.
Not only did Black Friday become an unofficial retail holiday but also turned into a global sensation. Over the past few years, with more and more countries jumping on the bandwagon, the concept has proven itself to be a worldwide phenomenon. Pakistan shoppers are ready for the biggest sale of the year, Black Friday on November 27 2015.
Daraz.pk
The leading online retailer, Daraz.pk is the pioneer to bring up Black Friday sales concept in the country and offering discounts up to 70 % on 27th November what it termed as 'Biggest Sale of the Year'.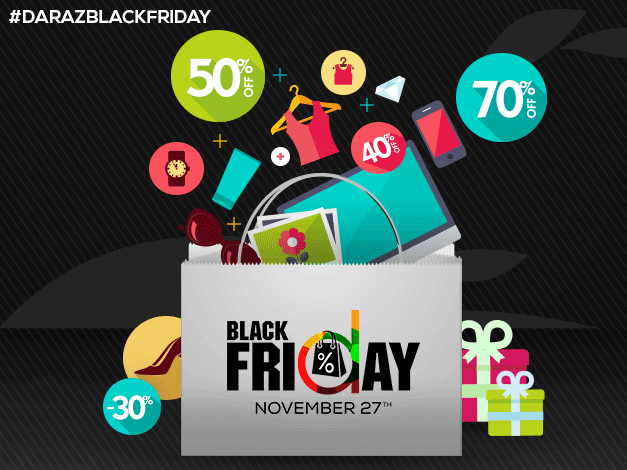 Daraz.pk is up for discount sales on a variety of products like gadgets, home appliances, apparels and fashion accessories and many more. The countdown has started for the deals and good news for all those who will pay through Easypay that they can get up to 25% additional discount.
Kaymu.pk
Kaymu.pk has also announced to offer up to 57% discount on their Black Friday Deals on electronics, apparels, cosmetics and daily households.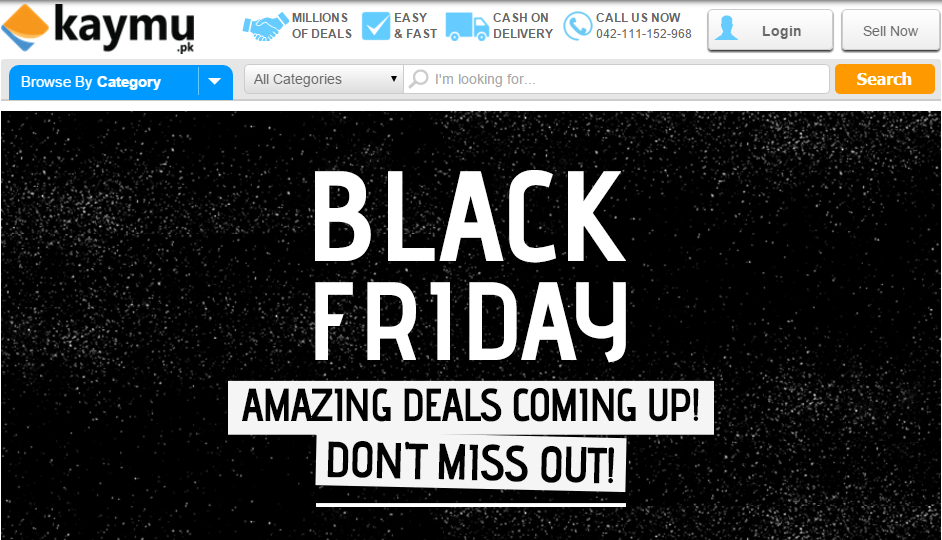 Like Daraz, Kaymu is also marking this shopping extravaganza for 27th of November only, whereas in many other countries some retailers celebrate this shopping festivity for three days to increase their sales and revenue.
HomeShopping.pk Celebrating 'White Friday'
Where Daraz and Kaymu marking Black Friday with massive discounts, another online retailer HomeShopping.pk is in the race but under a different banner.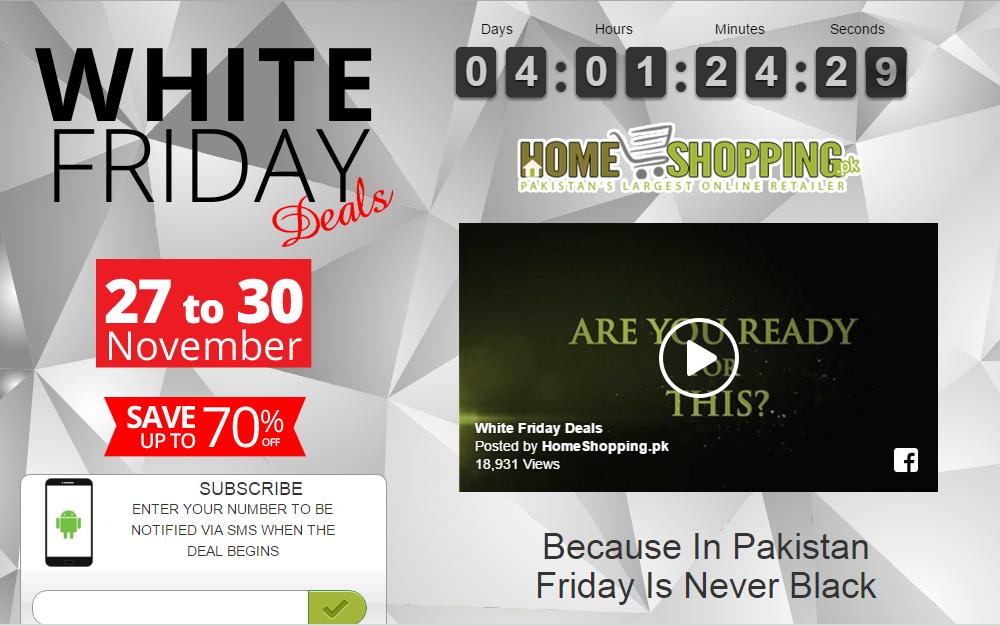 HomeShopping.pk has announced to offer up to 70% discount on four-days White Friday Deals from 27th to 30th November with a tagline 'Because in Pakistan Friday is never Black'.