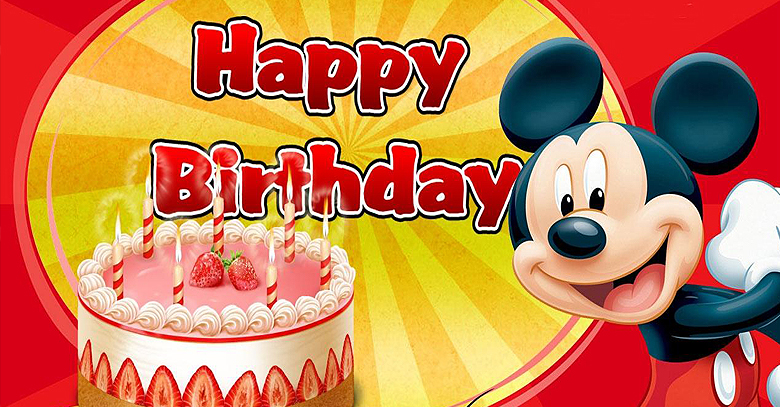 By Hafsa Ahmed
As young as he may seem, Mickey Mouse actually just turned 85 on Monday, November 18. 
Walt Disney released a new short film "Get a Horse", which will be released in theatres, to celebrate the famous character's birthday and the first few shots of the film remind you of Mickey Mouse's debut show as same animation technique has been used to create that nostalgic feeling.
Disney celebrated Mickey Mouse's birthday by airing Mickey Mouse episodes throughout the day. It started off with back to back episodes of the Disney Junior's series, "Mickey Mouse Clubhouse" from 10:30 am to 1pm.
This was followed by Mickey Mouse episodes at half hour intervals starting from 1:25 pm, leading to the premiere of the first-ever extended Mickey Mouse episode at 8pm. It was longer than the usual three and a half minute spots.
This extended episode was a 7-minute short film, titled "Potatoland" which showed Mickey Mouse, and his pals Donald and Goofy, on a trip to Idaho to fulfill Goofy's dream of visiting the Potatoland theme park. The extended episode Potatoland can be found on Disney's official website for those who wish to watch it.
Stars from "Jessie", "Austin & Ally", "Dog with a Blog", and "Shake it up" also gave birthday wishes to Mickey Mouse via television on regular intervals throughout the day.
Mickey Mouse's birthday was marked by its debut episode "Steamboat Willie" which aired in 1928.
This iconic Disney character shares its birthday with the Power puff girls. The three bug-eyed female superheroes, who have, as per their song, dedicated their lives to fighting crime and the forces of evil in Townsville, turned 15 this Monday.