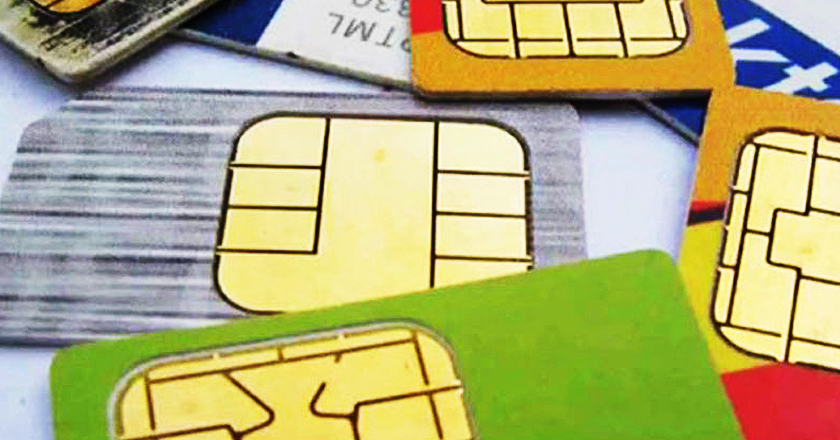 We have all been receiving messages to get our SIMS verified and soon. While some of us have gone and done with the SIM card verification procedure, others are still confused about the whole idea, deeming it unnecessary.
For those and all others, here is a low down on SIM card verification.
According to guidelines set by PTA, all Pakistani mobile phone users must get their SIM cards verified before 14th April 2015.
  If anyone fails to do, their unverified SIM numbers will be blocked after the deadline. If anyone wishes to get their SIM unblocked and verified, they will have 180 days after the deadline, to get it done for a payable fee. After the set 180 days timeline, if the user has still not got the SIM verified, the cellular companies will have the right to re-sell the number to others.
Which SIM cards need to be verified?
If you have purchased your SIM after 1st August 2015, through biometric verification, you do not need to get re-verified. All SIM cards purchased before this date need to be verified.
How To Get SIM Card Verification Done?
1. Go to your respective cellular company franchise, customer service centre or retail outlet with your SIM and CNIC.
2. Once there, your SIM will be validated, by matching your thumb impression on a biometric machine with your fingerprint on your CNIC via the NADRA database.
3. Each CNIC card can have a maximum of 5 SIM cards issued to it.
4. You can check the number of SIMs issued to your CNIC, by sending a SMS, with your CNIC number (without hyphens) to number '668'.
5. For the most accurate and update information on the SIMs issued to your CNIC, visit your cellular company franchise, customer service centre or retail outlet.
6. If you have multiple SIMs from different cellular companies, you will have to go to each cellular company's franchise to get the respective SIM verified.
7.  Each time you go to an operator for SIM card verification, you will have to pay PKR 10.
8. Whichever SIM you verify first will serve as your primary number from thereon. Multiple SIMs from the same operator will require only one thumb impression for SIM verification. After the primary number is verified, other numbers can be verified as a reply to the SMS sent by your telecom company.
Why Is SIM Card Verification Necessary?
For those who deem the entire process unnecessary, please be informed that the SIM card verification has been devised by the government as part of the improvement in national security.
It has been claimed that during the recent unfortunate Peshawar school attacks, the terrorists had used 'biometric verified' SIMs for communication. According to a recent GSM Association survey in 15 countries, it was concluded that the SIM card verification process does help counter terrorist attacks to an extent. 
On the other hand, the SIM card verification process will also help with the prevailing problem of prank calls and other related issues Pakistanis commonly face.
The cellular companies are afraid of the impending losses as mobile phone users will either not choose to keep their SIMs from these companies open or fail to reach the operators in time.
Moreover there would be the added cost of re-verification in such a short period of time. According to a cellular company, "The re-verification of overall SIMs will cost Rs3.2 billion to the mobile phone industry whereas millions of rupees are additionally to be spent on the purchase of new biometric machines and human resource." 
However, PTA has countered the claim by arguing that the cellular companies are not losing any revenue generating sources, only those SIMs which are inactive anyways.
Moreover, with lesser number of SIMs associated with each user, the average revenue per user will also increase for the telecom companies.