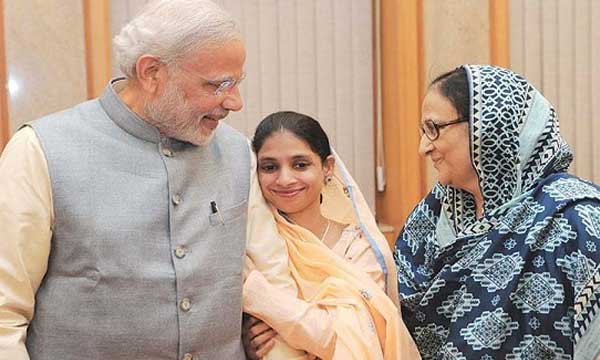 Harmony Foundation, Mumbai has awarded Pakistani social worker, Bilquis Edhi, the Mother Teresa Memorial International Award 2015 for providing shelter to the deaf and mute Indian citizen, Geeta.
Bilquis Edhi took care of the stranded Indian girl for over a decade, since she first crossed the militarized Indo-Pak border by mistake. More so over, the Edhi woman allowed the young girl to practice her religious beliefs and cultural traditions freely while she lived in the Edhi home.
Read more: Indian Girl Geeta Returns to India After 10 Years in Pakistan
As a gesture of gratification, the Harmony Foundation Mumbai unanimously agreed to honor Bilquis Edhi with the Mother Teresa Memorial International Award 2015.
Bilquis Edhi will be visiting India to receive the award at a prestigious ceremony held at the Foundation in India on 22nd November 2015.
Read more: 10 Pakistani Women Who are Breaking Stereotypes
The esteemed award has previously been awarded to two Nobel Laureates, Malala Yousufzai and Dalai Lama for their social work.