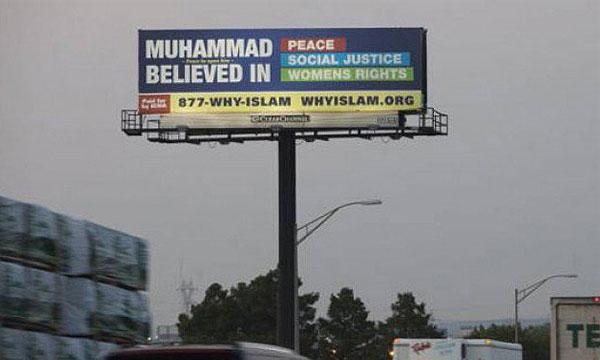 As part of a national campaign initiated by the Islamic Circle of North America (ICNA), a billboard has been placed in New Jersey which spreads a positive message about Islam.
The message displayed in the billboard is "Muhammad (PBUH) believed in peace, social justice, women's rights".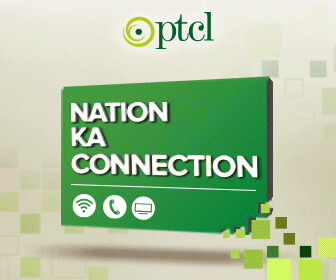 This billboard is placed near Vince Lombardi Service Plaza which means that it is visible to all the passengers commuting towards the George Washington Bridge.
ICNA is an organization, which aims to promote Islamic faith through education and social services, and in this regard they have started a campaign called #WhoisMuhammad.
As part of this campaign, 30 billboards have already been posted in cities across the United States.
The cities in which the billboards have already been posted include Austin, Boston, Denver, Miami, Milwaukee, Phoenix, San Diego, Seattle and New York.
Read Also: Best Outdoor Campaigns 2014-2015 You Simply Cannot Miss
The president of ICNA, Nadeem Baig stated the purpose of this campaign and said, "The goal is to raise awareness about the faith and to dispel myths about Muslim Americans. People are curious to know about Prophet Muhammad (PBUH). They have many questions, and we are experiencing a surge in calls to our hotline and website visits since the billboards went up."
Interestingly, the billboards also display toll-free number 1-877-Why-Islam and a website, www.WhyIslam.org to find answers to questions about jihad, terrorism, women's rights, or to order a free copy of the Holy Quran.
Upon asking what kind of the responses that these campaigns generated, Baig stated "Some ask about the Taliban not letting girls go to school or Saudi Arabia not letting women drive; some need to hear that what is happening in any society may be coming from the culture but that it is not Islam."
He also elaborated on the fact that the average cost of a billboard was $3,000 per month and that it was paid for by donations from American Muslims who wanted to clarify people's doubts about Islam.
This is a classic example of the power of self-initiated effort for the betterment of Muslim Ummah all around the world.