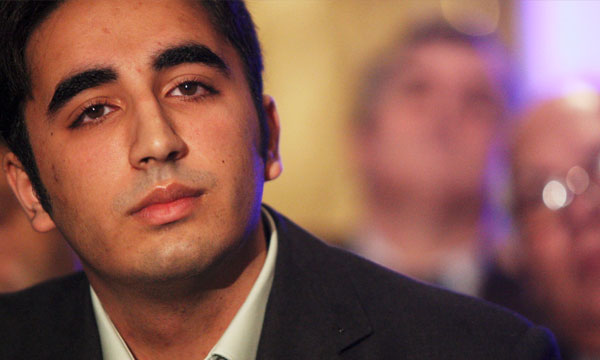 Pakistan People's Party, Chairman, Bilawal Bhutto Zardari seems to have his wedding preparations underway. PPP's Manzur Wasan at a press conference divulged on Bilawal Bhutto's wedding dates, saying the Party's chairman would not be getting married before the elections.
Manzur Wasan further mentioned, the marriage would be held after Bilawal wins the election, and the marriage would be an extremely grand affair!
The MPA also assured the media that the chairman and wife-to-be would be spending their honeymoon in Pakistan.
Watch Wasan's Video on Bilawal's Wedding Predictions Here!
Talking to the Groom-to-be, Bhutto mentioned that the girl he would marry would first have to convince his sisters Asifa and Bakhtawar Bhutto that she is the right choice for him!
Shocking Predictions of 2017 for Imran Khan, Bilawal Bhutto & Nawaz Sharif
Do you think Manzur Wasan's predictions will come true? Let us know in the comments below! 
Stay tuned to Brandsynario for latest news and updates.