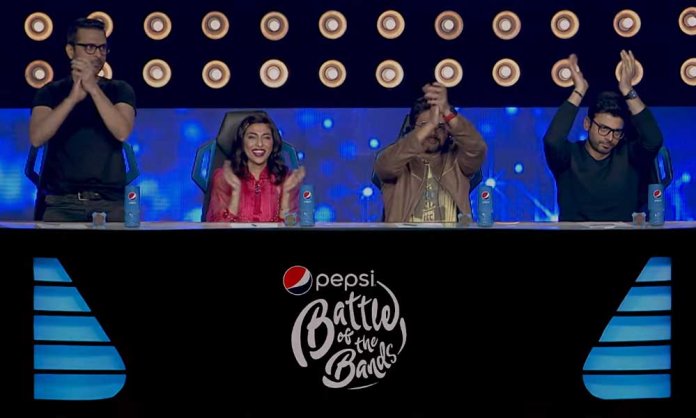 The previous episode of Pepsi Battle of the Bands season four saw an extreme battle between bands competing for the Top 8 position.
With only a few more weeks to go before the number one band is revealed, episode five raised the energy and excitement with four bands going home and the other four heading to the next round.
The episode launched with a delightful change of pace. In the previous two episodes, contestants had performed original songs but this time around they performed popular songs that were their personal favorites.
The energetic hosts, Hina Altaf, and Ali Safina began by asking the judges their preferences.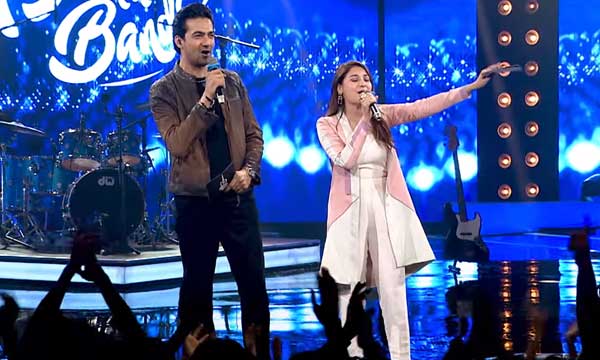 Bilal Maqsood chose Zoheb Hassan's Star from Nazia-Zoheb's 1982 album Boom Boom to perform on the Pepsi stage while Meesha Shafi chose Ustad Nusrat Fateh Ali Khan's Akhiyan Udeek Dian.
Faisal Kapadia and Fawad Khan went with Vital Signs' Do Pal Ka Jeevan and Chehra, respectively.
The StarZone vs Auj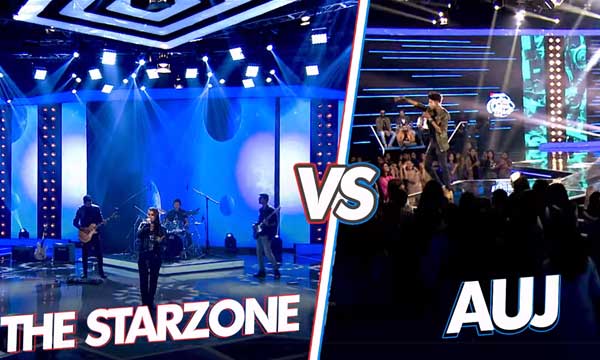 StarZone and Auj led the first battle with StarZone covering the Vital Signs' iconic song, Ajnabi while Auj responded with Alamgir's popular track, Keh Dena.
The jury believed StarZone's performance felt half-hearted while Auj's performance wasn't as spectacular as it usually is, but still enjoyable nonetheless.
E-Sharp vs Marjaan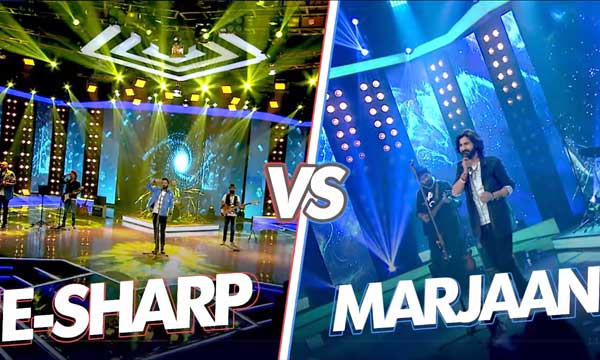 E-Sharp covered Junoon's Neend Aati Nahi and rocked the stage winning a standing ovation.
Marjaan fought back with the legendary Reshma's Lambi Judai which the judges thought was holistic but soulless.
Black Hour vs Uraan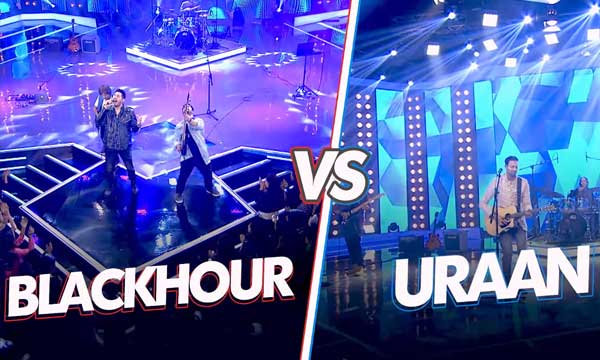 Following the vigor, Black Hour performed a rendition of Tum Hi Se Aye Mujahido by Alamgir and Uraan went with Bas Yunhi by Shehzad Mughal.
The judges praised Black Hour on their choice of song that showcased their diverse musical shades and the overall presentation. Uraan's performance, however, failed to impress.
Neon vs Aarish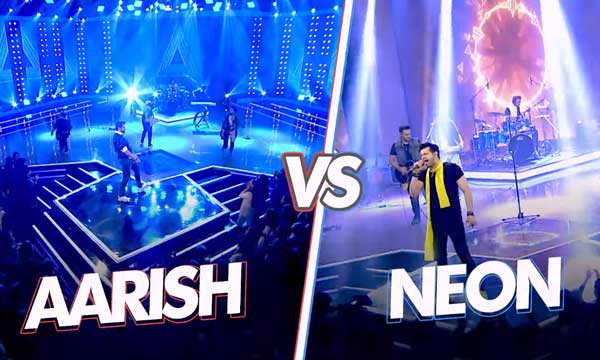 The last battle of the episode saw Neon present Junoon's Mera Mahi and Aarish's cover of Junaid Jamshed's Na Tu Ayegi.
The jury thought Aarish's performance was impactful and appreciated the band for utilizing the experience gained during the journey.
Neon's performance, on the other hand, felt way below the level of the competition.
TOP 4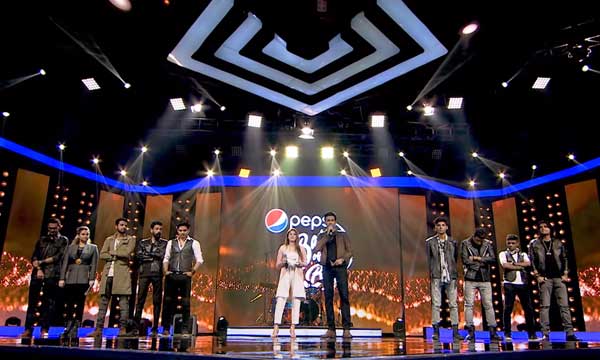 Auj, E-Sharp, Black Hour and Aarish won their respective battles while The StarZone, Marjaan, Uraan, and Neon were knocked out of the competition.
Bilal Maqsood labeled E-Shap's cover as the best performance of the last four seasons of Pepsi Battle of the Bands.
As expected they won the performance of the day and won not only a guitar but also an opportunity to choose their opponent for the next fight.
Getting the upper hand, they chose Aarish to compete with them in the next round.
With the stakes getting higher and the competition getting tougher, Pepsi Battle of the Bands will now witness the 'Fantastic Four' battle it out for the number one spot!
Catch the entire episode below!