Bilal Abbas has had it enough for phony media houses and 'masaladar' news headlines for traffic. Could he be talking about a huge change our country really needs?
Bilal Abbas' Stance
Bilal Abbas is not one to usually speak about said issues so bluntly and strongly. We wonder what sort of headline he saw that prompted him to really speak his heart and mind out this time. That too for the public!
Abbas ranted about places that self-proclaim that they are 'media' when they are not aware of the responsibilities of being one. Being 'media' requires one to be aware of ethics, responsibilities and guidelines. Some of these responsibilities include being "credible" towards the people they post about. Credibility must also be followed whilst making headlines as Bilal Abbas notes. He also said 'you know who you are' and we wonder who that may be.
I have generally ignored the media, but I think it's high time that few platforms that call themselves 'media' need to understand that they have a certain responsibility of being credible towards the people they are writing about & the 'news' they publish for likes and traffic.

— Bilal Abbas Khan (@bilalabbas_khan) June 30, 2021
You know who you are … and I request you to please stop ✋🏽

I have never wanted any masala news for myself toh mjhe toh dhoor he rakhein . .. meherbani 🙏

— Bilal Abbas Khan (@bilalabbas_khan) June 30, 2021
Phony Journalism
However, in today's day and age with the proliferation of social media into news, it's hard. It is difficult to separate genuine news from phony journalism which is desperate from clicks and views. The latter is the same journalism that twists something out of context which often hurts the parties involved. 
Bilal Abbas calls this the 'masaladar news' which he always wanted to stay away from anyway. He appeals to such 'media houses' to not come near him or rather to leave him out from their tactics.
Love and Support from Twitter
Netizens were more than glad to read these tweets. As of now, Bilal Abbas has 1385 likes on his tweets which shows their popularity. People are glad that someone has taken a stand against this. They also added that with great power in media, comes great responsibility. His fans who love his acting were especially saddened to read his tweets. 
Here's what they said:
Social media is a powerful tool. But they need tp remember, with great power comes greater responsibility! Spreading negativity/ rumours =NO
Sharing information. Gaining knowledge, spreading peace and love = Yes 🙌

— ᎰᎯ ᎿᎥᎷᎯ 🦋 (@ImDahDude9526) June 30, 2021
at least finally you chose to speak up, i'm glad <3

— zoha. (@anything4sajal) June 30, 2021
Inko responsibility ka matlaab samajh mai nehi aati inko baas likes chahiye. dusro ke zindegi mai jhakne kaa haak kisne diya inko pata nehi. Aur jitna chaat masala bhar bhar k tasty khabre produce karte hai yelog masala v sharam mai aa jaye.

— 🦋나비 사랑 엑소🌸 (@nabzeelove) June 30, 2021
They're just stupid… We're with you bilal ♥️

— bilalabbas.fan (@bilalabbasfan) June 30, 2021
Glad you spoke about this

— dreamgirl (@sapnokiRaani) June 30, 2021
What Can Be Changed?
In order to change this trend, one amendment that can be made is fact-checking. Before publishing anything, there should be a requirement to provide evidence on the basis of which conclusions are being made.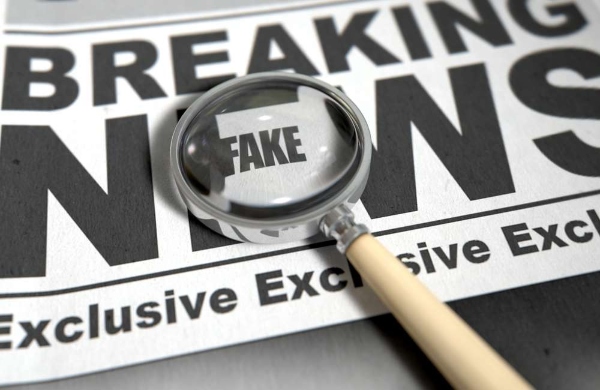 Moreover, click-bait news should be reformed in such a way that it is not harmful to people. Additionally, those topics that spread information, spread ways that can be helpful etc. must be picked up. In short, our media is constantly a reflection of us. If we don't become better, we can not demand our institutions to do so.
Stay tuned to Brandsynario for the latest news and updates.