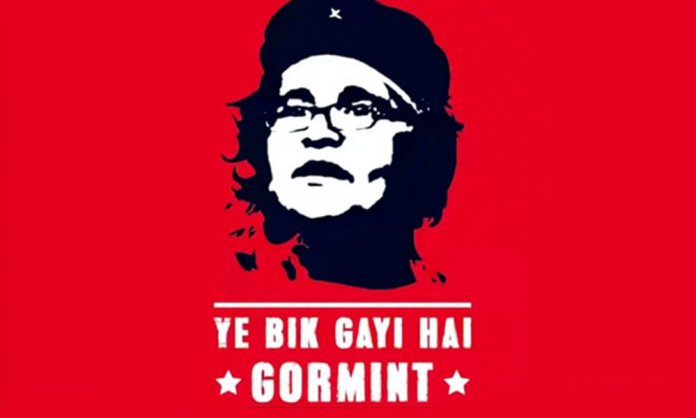 In an era where you are not best-friends with someone until and unless you constantly tag each-other in annoying memes; "Bik Gayi Hai Gormint" Aunty has become an international sensation.
Aunty became an overnight hit when her interview with a local news channel went viral as she called the government "Bikao" and used an aggressive selection of words to express her thoughts.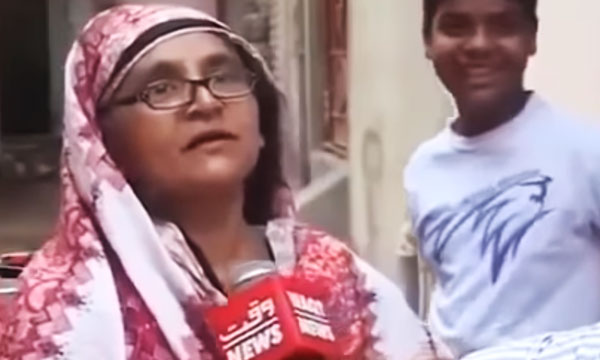 *Video contains vulgar language
Despite being one of the most popular memes of 2017, Gormint Aunty has become a victim of a social boycott.
"She uttered whatever came in her mind when the TV vaalay came in our area that day because she was extremely angry and her blood pressure was also high." -Aunty Gormint's Son
In an interview with Samaa, her son shared how his mother is popular in the neighbourhood for being short-tempered, causing Aunty and her family to face a lack of social acceptance in the community.
"She hurls abuses whenever her blood pressure is high and she doesn't even realize what she is saying."
He went on to add that it has become very difficult to find suitable matches for his sisters because of his mother's unsought popularity.
"We have had many altercations with our relatives and neighbours over the issue. As a result, no one comes to our house anymore."
He mentioned that every time his mother goes out, people make fun of her and crack jokes, which has made her more irritable. It's just not her who is a victim, the entire family is going through the mockery.
"Everyone makes fun of my mother. We have stopped attending family events because people, instead of enjoying the family functions, shift their focus on my mother."
According to her son, the TV channel and reporter should have deleted the clipping instead of publishing it as he added, "mothers are the same for everyone."
Aunty as Che Guevara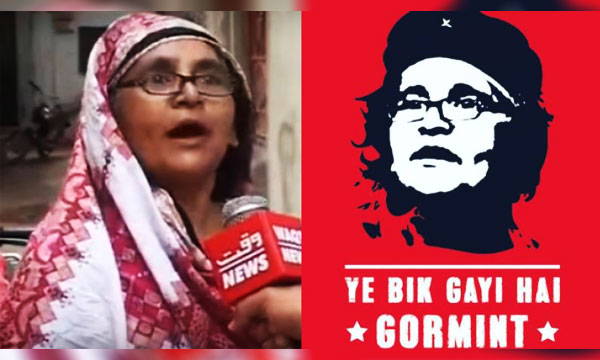 Someone photoshopped Aunty as Che Guevara and her fame reached all new heights! The meme became so popular that the youth started to make her into a franchise, with her picture on their Facebook cover, mobile cover, and even laptop cover!
Irrfan Khan as Aunty Gormint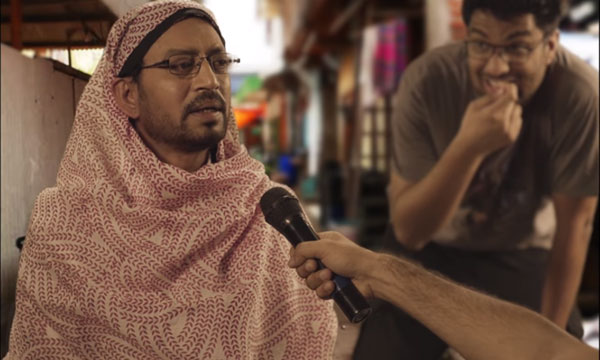 Aunty did not receive popularity in Pakistan only, she made it across the border to India as well. The talented B-Town actor, Irrfan impersonated her making, once again making her the talk of the town!
Aunty Gormint Music Tracks
A fan even made a version of "Cheap Thrills" and "Despacito" and people just cannot get over it!
Even though we all love her for what she had to say, the question arises that is it really necessary to impose a social boycott on someone just because they have a temper? Or, because they are straightforward about their thoughts?
We want to know what is your view on the Aunty Gormint Social Boycott!
Stay tuned to Brandsyanrio for more news and updates.