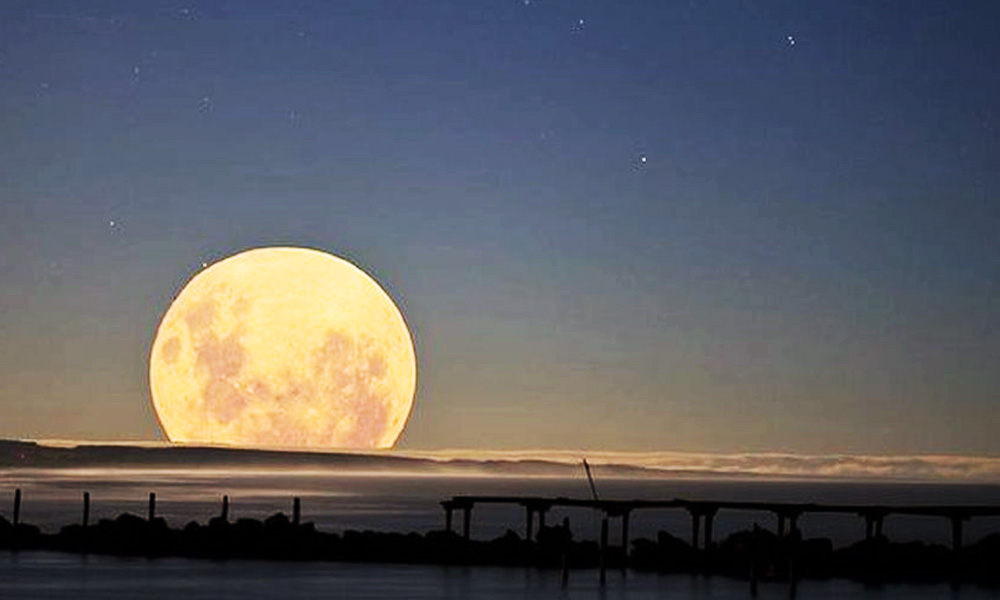 Gear up for the largest supermoon ever! Pakistanis witnessed the biggest supermoon at 6:52 pm today, Monday where the moon was 14% bigger and 30% brighter than the usual full moon after almost seven decades.
This was a record breaking event as the next supermoon sighting will be in 2034. Skygazers went up to high rise buildings, beaches and rooftops to witness the celestial visual in the skies tonight! The moon was the closest to Earth since 1948 at a distance of 356,509 kilometers (221,524 miles). reported ARY News.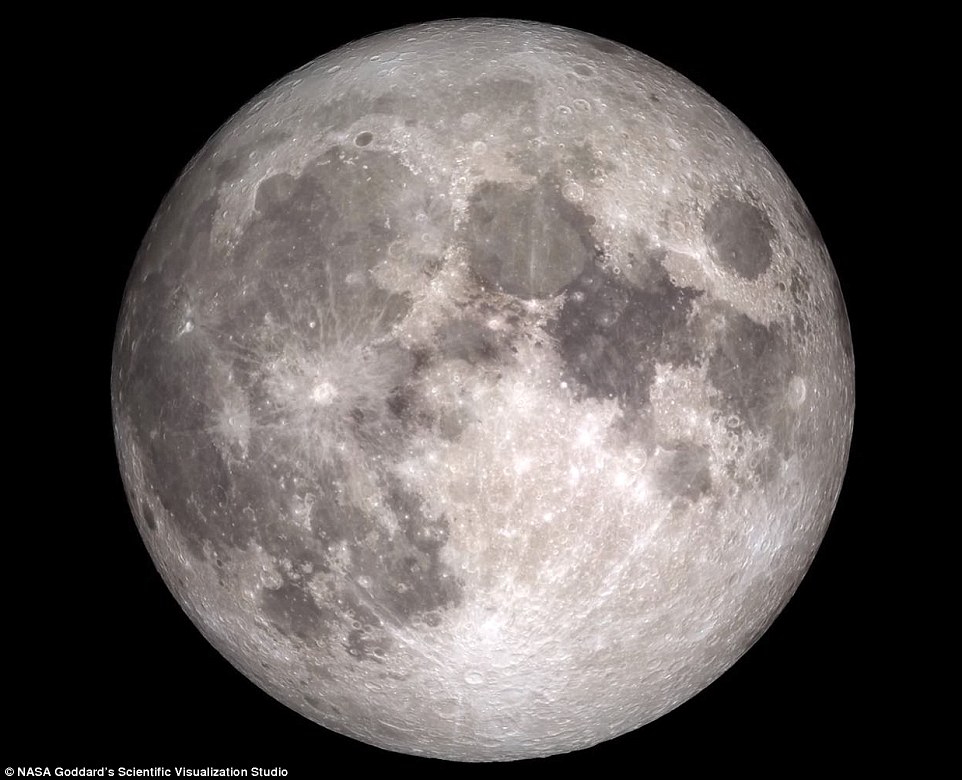 The Pakistani Meteorological Department had forecasted that if the skies are clearer, the moon will be completely visible. The moon was 14% larger & 30 brighter as compared to a full moon which falls on the pinnacle, that point in the orbit of the moon when it is far away from the Earth.
[fb_embed_post href="https://www.facebook.com/KarachiWU/photos/a.304270942918338.86181.285698924775540/1347872011891554/?type=3&theater/" width="550″/]
Super Moon Witnessed in Pakistan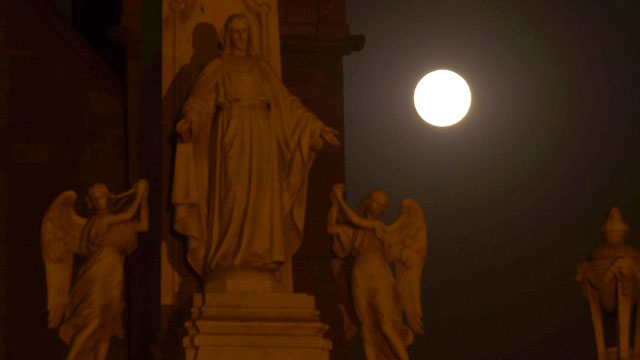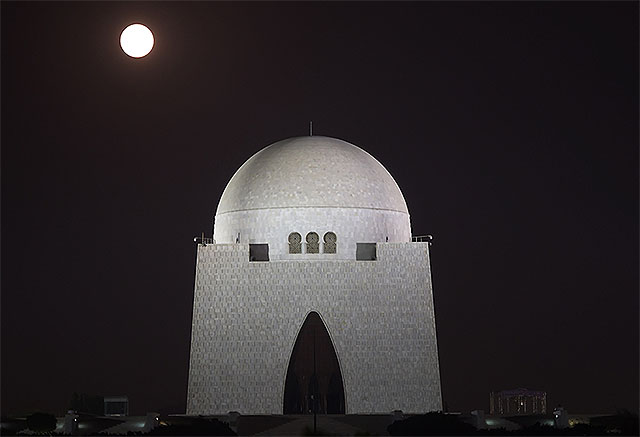 Supermoon had Pakistanis super -excited! See what the overjoyed viewers shared on social media:
Here's what I expected to capture vs. what I ended up capturing. #Supermoon #Supermoon2016 pic.twitter.com/uJicdnOc36

— Snober Abbasi (@snobers) November 14, 2016
Just went on the chaat to see the #supermoon. It's sooooo pretty!

— Sidra Rizvi (@Sidra_Rizvi) November 14, 2016
#Supermoon rises over #Karachi pic.twitter.com/WccuPTGDu7

— Pyar Ali Amir Ali (@pyarali7) November 14, 2016
#supermoon2016 view frm my house pic.twitter.com/5ounAV5Fx9

— Zainab Naeem (@ZainabNaeem7) November 14, 2016
#SuperMoon #Pakistan
It is so bright! #SubhanAllah pic.twitter.com/xOeScSpX6g

— Mahwish Rajput (@wishrajpoot) November 14, 2016
https://twitter.com/Zahraehsan/status/797919200203407360
I will be riding my bicycle all the way to seaview to see #SuperMoon #Pakistan

— Arsalan Anwar (@drarsalananwar) November 14, 2016
The #supermoon over #Abbottabad #Pakistan #Nov14 #supermoon2016 #SubhanAllah pic.twitter.com/gJKHijNI5K

— Shabbir Hussain Imam (@peshavar) November 14, 2016
#SuperMoon at 6:22 pm in #Lahore . This moon will shine best at 6:52 pm in #Pakistan pic.twitter.com/LUqTUoyjuH

— چودھری وسیم عظمت (@WaseemAzmet) November 14, 2016
#Sunset in #Karachi ahead of #SuperMoon2016.#Pakistan #SuperMoon pic.twitter.com/EVBrhaknYw

— SherY – (@sherytheketchup) November 14, 2016
Wooow its superb in Reality Super Moon #supermoon #Pakistan pic.twitter.com/J1xfUjE3zv

— Fawad Ahmad (@Fawad086) November 14, 2016
Tonight in #Pakistan between 6:45-55pm! #Supermoon 🙂 https://t.co/1u5AkPiiyN

— Sophiya (@SophiyAnjam) November 14, 2016
According to Richard Nolle's definition of the supermoon, the man who coined the supermoon in 1979, the moons of March, April, and May and October, November and December will all be considered as supermoons.
The supermoon sightings in USA, Mexico, Australia, Malaysia and other parts of the world. 
Supermoon in Australia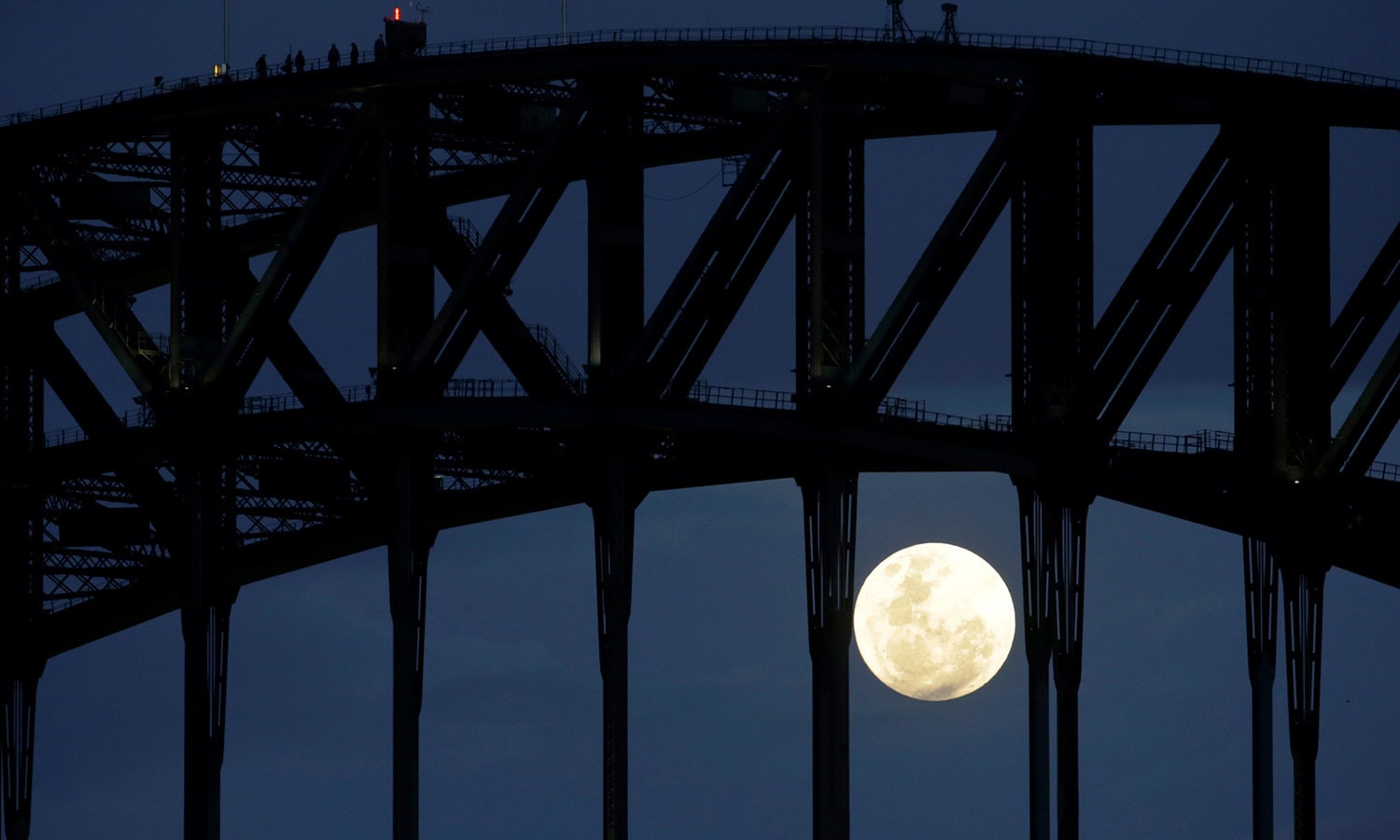 Supermoon sighted in the U.S.A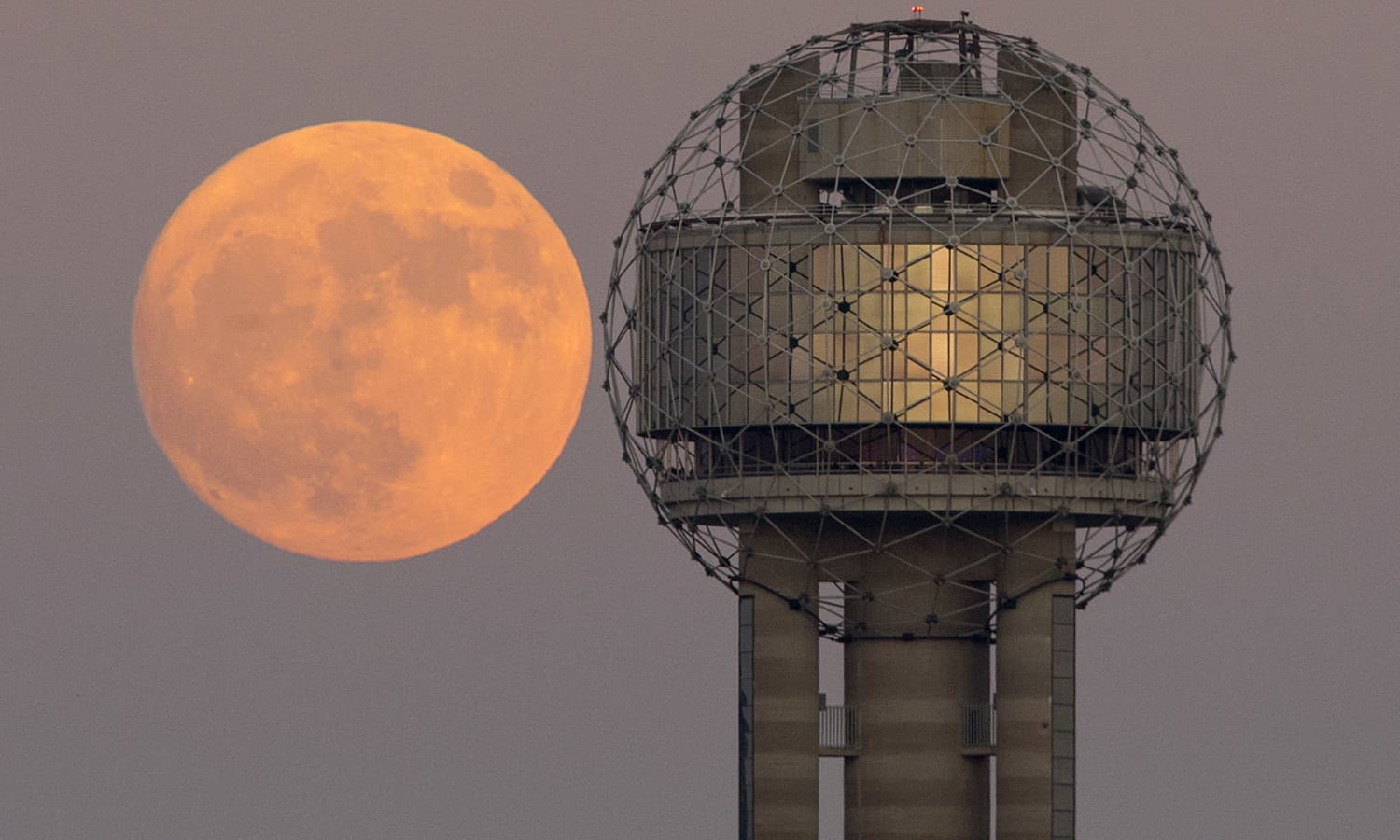 Biggest supermoon sighted in Mexico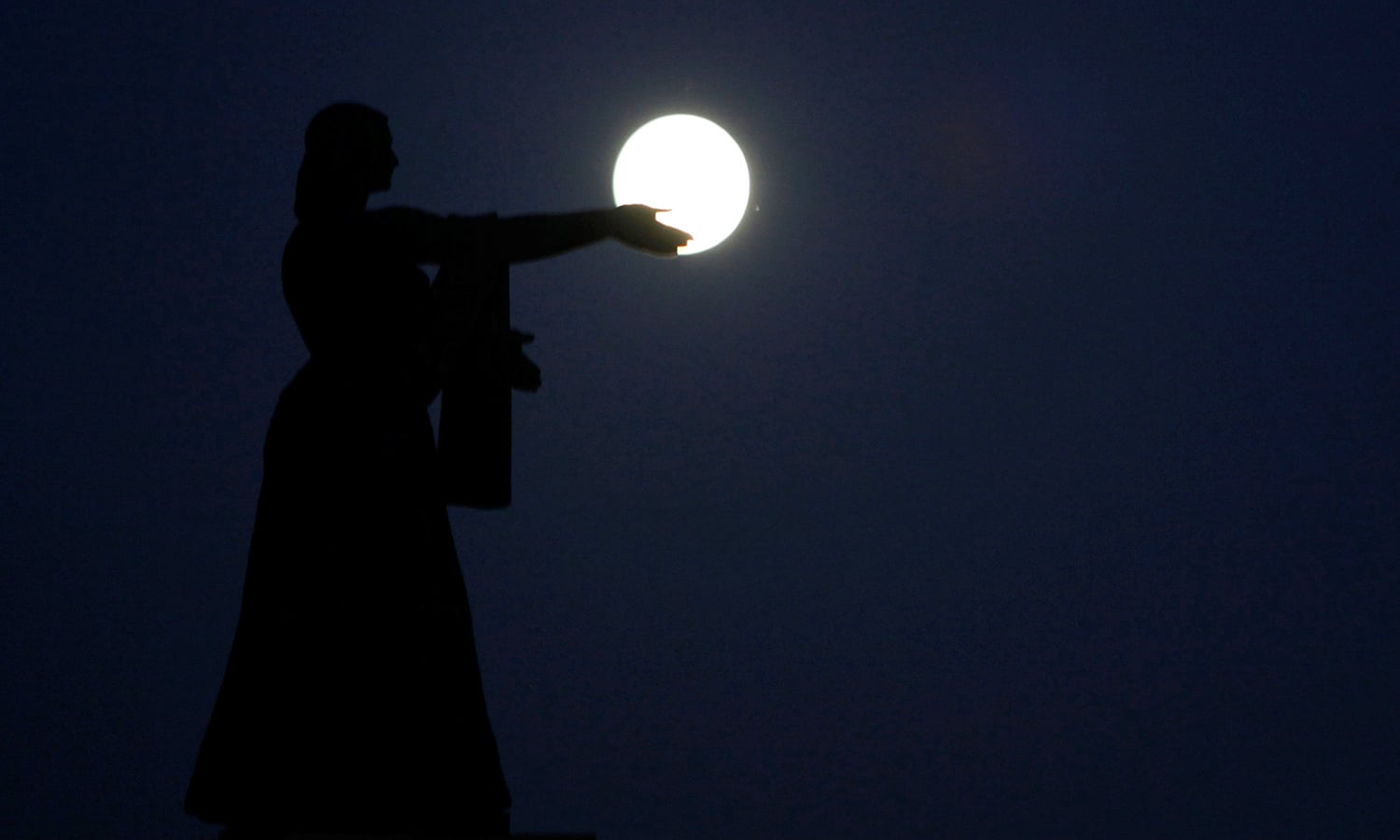 View some interesting Supermoon tweets from across the globe.
How INCREDIBLE is this shot of a plane and the #supermoon last night? pic.twitter.com/lU5NhfR04z

— Good Morning America (@GMA) November 14, 2016
#Supermoon x Manila Skyline pic.twitter.com/CdqxaIpzWu

— Jamie Bolinao (@jamieosis) November 14, 2016
Just because it's cloudy today doesn't mean I couldn't take considerably good photos of tonight's #supermoon 🌚☁️ pic.twitter.com/ph3ymt1bjm

— Lancelot 🥑 (@ImLanceBriones) November 14, 2016
https://twitter.com/sabishi_han/status/798153373820207104
#supermoon2016 #supermoon night .5…. 4….3……. pic.twitter.com/HmKJKT6Yrm

— Photo Geo (@PhotoTimeGeo) November 14, 2016
A supermoon is a full or a new moon that coincides with the perigee, meaning nearest to the Earth- this means the moon will be closest to the Earth, as a Meteorological experts explained.
November 14th 2016: Last Chance to Watch Biggest Supermoon Until 2034
Are you excited to see the Supermoon today? We sure are! Stay tuned to Brandsynario for more news & updates.