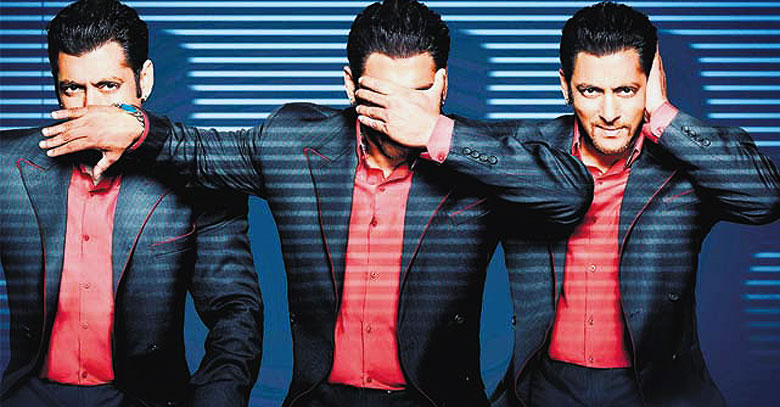 In 1999 John De Mol created 'Big Brother', a reality show which aired the same year on Veronica (a Dutch TV channel). India adapted the show in 2006, along with many other countries, naming it 'Big Boss', which has successfully aired its 6 seasons.
Any entertainment channel is valued by its reality shows, the more and quality reality shows they have the more people love that channel. Some are intrigued by the lives of other people while others just love to hate them.
Big boss being an Indian adaptation of Big Brother has more or less the same format; a set number of contestants living in a house, isolated from the world. Each week the housemates nominate two of their fellow inmates and of these two one would eventually leave the house, decidedly on the public votes they receive.  Along with added drama, controversies and pointless exaggerations – which are seemingly some of the major ingredients of every Indian popular TV show.
Housemates are overseen by a mysterious person known as 'Bigg Boss', whose only presence in the house is through his voice.
Till date, six seasons have been aired, making bigg boss the most enjoyable yet controversial show, across the border. The USP of this show is neither the celebs nor their living styles but it is inner politics of the housemates and the scripted reality that the audiences love the most.
The carnal outbursts and outrageous behaviors of the celebrities, coated as REALITY in the reality show, is the fix between the audience and the show. The notorious SAAS-s and helpless BAHUS all participate in the combination of script and reality, which people love to watch.
After the phenomenal ratings of Bigg Boss, ARY – local TV channel which aired the show in Pakistan – is thinking of coming up with its own reality show based on the similar concept.
No official statement has been made yet, but rumor has it that the name has not been decided yet but it's surely going to be something BIG. After Fear Factor, Big Boss will be the 2nd Reality Show ARY would have "adopted" from across the border.