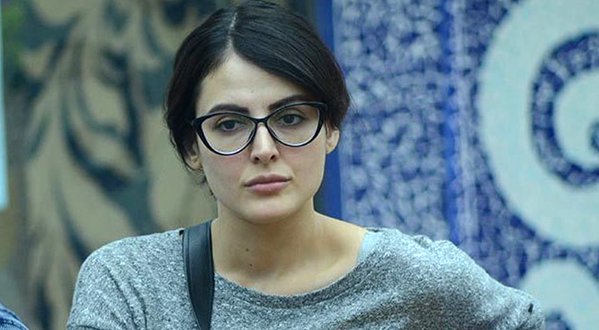 The Iranian beauty, Mandana Karimi will be seen making an emergency exit from Big Boss 9 house for an emergency check-up in a hospital.
According to the reports, Mandana Karimi, who has gained popularity in Big Boss 9 is not feeling well and is expected to leave the house for an emergency checkup in a hospital.
Read More: Watch Big Boss 9 on ARY Digital, Pakistan
Read More: Ayeza Khan and Imran Abbas 'Drama Tum Kon Piya' BTS Pictures
Mandana Karimi will be the second contestant from the Big Boss 9 show, who will be leaving the show midway, Keith was the first one to leave the BB 9 show, because of the sudden death of her younger brother Ian.
Entertainment buzz also reveals that Mandana Karimi is having a difficult time adjusting in the BB environment. The critics say that Mandana easily gets away from the chores of the house that makes her targetable all the time.
Read More: Nadia Khan Show With Adnan Siddique in Geo TV
Since the past few weeks, Mandana has been saying the 'Big Boss' that she wants to go back home. She has also created a scene in front of Salman Khan while crying and requesting him to send her back home.
The hot question of the day. Will Mandana leave the BB9 show or not?
Image Source: Twitter