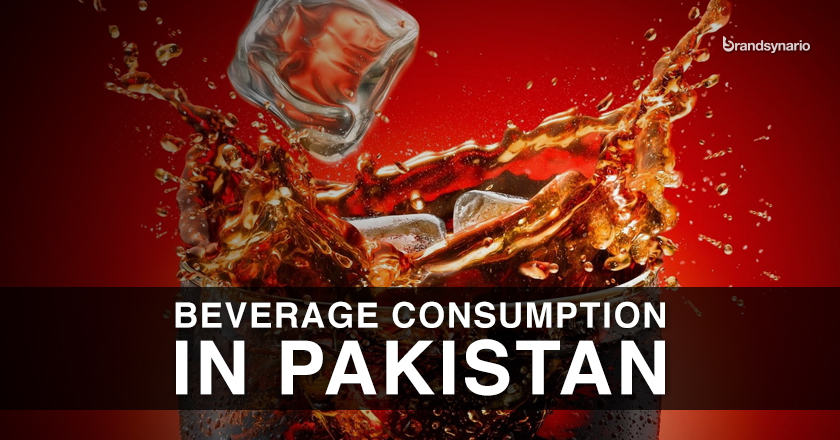 By Sanober Ali
The beverage industry in Pakistan has emerged as a progressive sector over the years. As per the latest report by AAJ TV, about 170 units are operating across the country in this particular sector, which is contributing towards growth in upstream and downstream industries. A comprehensive categorization of the beverage industry would include divisions like; aerated drinks, juices, milk based drinks, energy and sports drinks, tea, and coffee and also, bottled and bulk water as well. In Pakistan different players dominate in different categories, based upon their specialization and target audience.
In order to gain fresh insight and valuable information, a recent survey was conducted in October 2013 and the research data was shared by Pakistan Online Research Panel introduced by Dynamic Research Consultantswhich is a full scale technology oriented market research agency operating in Pakistan. The survey results yielded a comparative analysis between genders and two primary age groups; young adults (aged 16-22 years) and mature adults (aged 22 years above). The key findings of the survey are discussed below;
The survey results demonstrated the differences in the consumption pattern that exists across genders and the two different age groups. Overall, the results suggest that females are more likely to consume multiple beverages than males. Tea emerges as the most preferred drink, with comparatively higher consumption among mature adults. However, energy drinks are ranked as the least consumed by both the categories but, young adults reportedly consume comparatively more of it than mature adults. Drinks which are generally considered as healthy like juices and milk based liquids are more popular among mature adults, particularly in females. As far as soft drinks are concerned, they are more popular among men belonging to both the age categories.
In terms of dominance, tea leads the rest. It has become part of the Pakistani culture. According to Maverick Pakistanis, Pakistan has one of the highest per capital tea consumption in the world which is 1 kg per capita as compared to the world average of 0.75 kg per capita. Also, according to the recent statistics noted byawamiweb.com, dated January 23rd 2013, nine million rupees are being spent upon tea usage and the consumption is spanned over all the socio-economic classes.
In the soft drink category, the two major players are PepsiCo and Coca Cola, however, two chief local players named Amrat and Gourmet are expected to emerge as serious competition, primarily because of their pricing strategies. Like tea, aerated drinks have also become a part of our festivities and its consumption in daily lives has become quite common now. Apart from that, juice industry is also burgeoning in Pakistan primarily because of the nutrimental qualities associated with it. The substantial growth in this market is because a variety of fruits are cultivated in Pakistan and also because of the removal of Customs Duty on the export of locally produced fruit juices. It was noted in Food journal of Pakistan, currently, 38 units are producing the juices and the major manufacturing units include Nestle Pakistan Ltd., Mitchells Fruits and Benz Industries. The growing consciousness regarding health and fitness, particularly among the affluent class, is major contributor towards the augmented consumption of this drink.
As far as coffee in concerned, it is considered to be more popular among the urban population and its consumption is attributed with the changing preferences among the masses, based upon the escalated social values placed upon coffee. The most prominent coffee brand in Pakistan is Nescafe, which is the oldest coffee brand in the country. No major innovations have been introduced in this particular market.
Energy drinks are ranked as the least consumed beverage. Energy drinks are known to contain legal stimulants which could bolster brain activity of an individual. Contemporary times have intensified work schedules and have heightened stress to such an extent that people at times, have to resort to such tactics, like drinking energy drinks, rather than taking proper rest and sleep. In Pakistan, the trend is still not prevalent to such an extreme extent. The major player in this market is RedBull, which is an international brand with aggressive marketing strategies having mass market appeal, having 63% of off-trade volume share in 2012.Sting was also introduced lately by PepsiCo in Pakistan.
The beverage industry in Pakistan has a lot of potential and room for growth and development. It is one of the few sectors that have shown measurable growth and the incremental augmentation in consumption is more likely to continue in future as well and will certainly benefit in the long run. Also, flourishing consumerism and establishment of stronger brands with innovative and superior products has contributed towards the beverage industry's growth. There exist a lot of opportunities for new entrants and local players to exploit the untapped facets of the market, for instance the energy drink market or juices, by strategically positioning their products and by resorting to innovative and effective marketing strategies. Coffee business remains largely unexploited as well, which is dominated by one brand only. Therefore, new entrants can penetrate any of these segments which have nascent demand or few competitors.
However, there do exist certain serious threats to this industry as well. According to a recent report on Pakistani Food and Beverage Industry, dated January 20th 2014, the two primary threats to this industry are; political instability and continuous militant activity, which have the tendency to obstruct foreign direct investment in this industry. Never the less, the report further emphasized that Pakistan remains one of the most potentially profitable markets . Another major hazard is the increasing inflation rate, which was reportedly 9.20% in December 2013, which ultimately translates into depreciated purchasing power of the household which could lower consumption of certain drinks.
Based upon the aforementioned facts, on can conclude that the beverage industry is Pakistan has gained momentum and is more likely to continue the growth in coming years as well. Although, certain macroeconomics factors certainly do have the potential to corrode this industry's profitability.