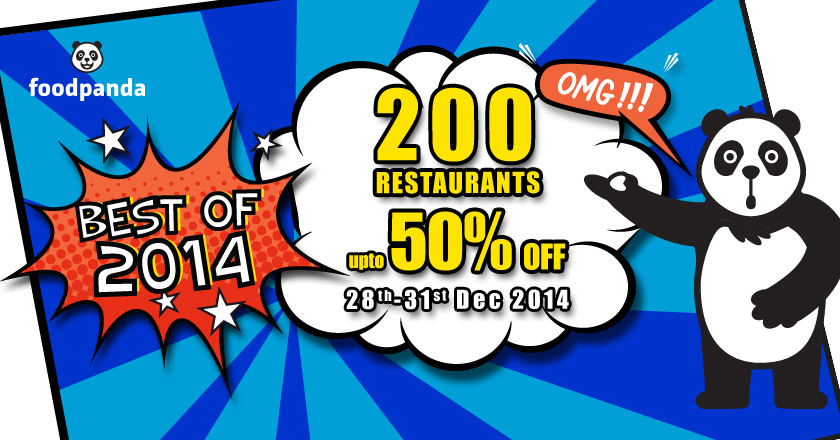 Pakistan's leading mobile and online food ordering platform, Foodpanda.pk announces to bring 200 deals from 200 restaurants for valid during 28th Dec. to 31st Dec. 2014, nationwide. This four day carnival, named "Best of 2014" includes top businesses from restaurant industry and looks to revive all foodie happenings in preceding months; nationwide food festivals.
"Let's carry forward good things from this year and crossover to a new beginning. This four day carnival is a silent resolution that we will continue to bring better offerings in coming days, all for our honored customers" says, Ahsan Mateen, foodpanda.pk co-MD.
With 200 restaurants offering 200 deals ranged between 20-50% discounts on selected items as well as entire menu, foodpanda.pk embarks on to being called innovators of online food ordering industry. With highly successful digital festivals in fourth quarter of 2014, the online food court has already captured a large chunk of new customers.
It aims to maintain the promise it delivered round the year with improved quality of service and variety for customers. "We cannot thank our customers enough for their enthusiasm and reverent support all along our digital festivals. This is just a way of expressing gratitude and a reminder that foodpanda always thinks of customers first" adds, Talha Ansari, foodpanda.pk co-MD.
To view deals and discounts during Best of 2014 campaign, download foodpanda mobile app directly to any Android and iOS devices. It is also available for download at Windows Phone Store.