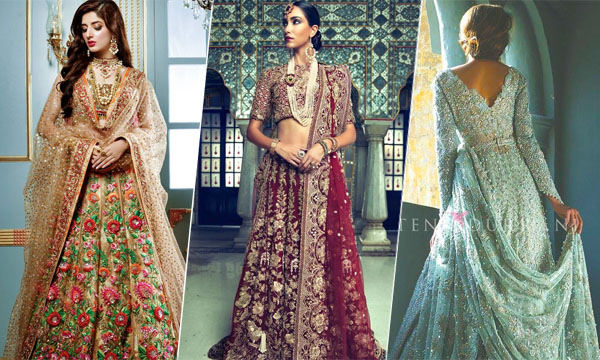 The wedding season is almost here. Nearly everyone has someone in the family ready to tie the knot. If you are of those people getting hitched, you need to read on. All eyes are on the bride. Everything from her outfit to the way she got her hair done, is carefully scrutinized. We can understand the amount of pressure on you to look absolutely perfect. Therefore here is a list of the best Pakistani Bridal Wear Designers for the year 2016!
Elan
If you are searching for the best Pakistani Bridal Wear Designers, you are sure to come across Elan. The label is famous for the luxurious designs that will make every bride feel special on her big day. The color palette is usually neutral with beiges and peaches ruling, but you can find some gorgeous brightly colored ones as well. Take your pick. You can never go wrong with Elan.
Nomi Ansari
If you want to shine brighter than the chandelier at your wedding, your best bet is to opt for a Nomi Ansari outfit. Nomi likes to play with colors. His bridals are all a mix of bold and bright colors coming together to form an extraordinary outfit. If you can't decide on one color, Nomi will have something that will interest you for sure.
Tena Durrani
Another name known for its elegant bridals, Tena Durrani offers you a chance to look ethereal on your wedding day. Her collections have been showcased at Bridal Couture Week and are available on order. She too uses a lot of neutral tones in her outfits. But the delicate kaam more than makes up for it.
HSY
How often does one get married. Well, most, get married once. Why not make it memorable forever? In an HSY o
utfit you can!
Deepak Perwani
His latest bridal wear showcased during fpw2016 winter festive was all about the celebration of love. The collection featured some very brightly colored bridal outfits for men and women.
Farah Talib Aziz
The name doesn't need much introduction. Farah Talib Aziz makes some very stunning bridals.
Stay tuned for more updates.