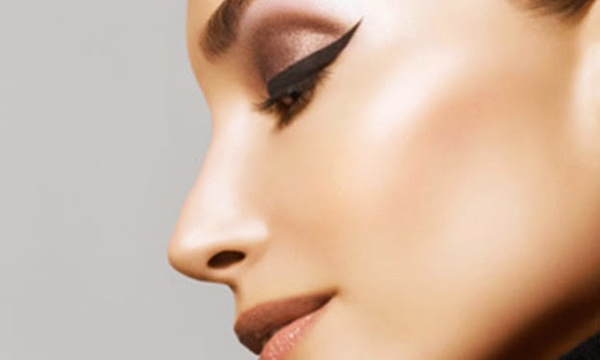 Makeup if done right, has the power to completely transform you. It requires quite a lot of practice and skill on your part though. There are numerous products available in the market that promise flawless glowy skin without making you look too made up and cakey. From these products, highlighters have garnered a great deal of fan following.
The main idea behind highlighters is the enhancing of beautiful feature of one's face while contouring the not so pretty ones. Which just a little trick you can make your nose appear smaller, cheeks rounder and face sharper. You just need to learn where and how to apply a highlighter.
To help speed up the process, we have rounded up some of the best highlighters available in the market that are well suited for Asian Skin tone.
Swatches and Reviews of Highlighters
The top beauty blogger and Makeup Artist in Pakistan, Rabeeyah Tungekar shares a swatch of three highlighters which she thinks are very well suited for South Asian skin tone. These products include Mary Lou Manizer by the Balm, Wisp by Colorpop Cosmetics and Precious Petals by Wet n Wild Cosmetics.
Follow her on Instagram for more tips and insights into the glorious world of Makeup and Beauty.
Mary Lou Manizer, as Rabeeyah states, is a universally flattering shade for all skin tones, especially South Asian ones.
The results
Being a makeup artist, Rabeeyah is well aware of the importance of highlighters. When applied correctly, they can completely enhance your beautiful features. She shared one of the makeup looks that she did on a client of hers for an engagement.
Huda Khattan, of the world famous Huda Beauty blog heartily approves of Mary Lou as well.
If you are still unsure worry not. There are more options to choose from. Here are some more. Brands such as NYX, Stila, Nars and MAC, all have their own products. Would they suit your skin tone, is another matter.
This Makeup Artist, focusing mainly on South Asian Skin tones shares her reviews about highlighters from Accessorize Duo, the Body Shop and Illamasqua.
Learn how to apply a highlighter with this very easy tutorial. You can also make not of the product this beauty blogger is using.
Which highlighters do you use? Let us know in the comments below.