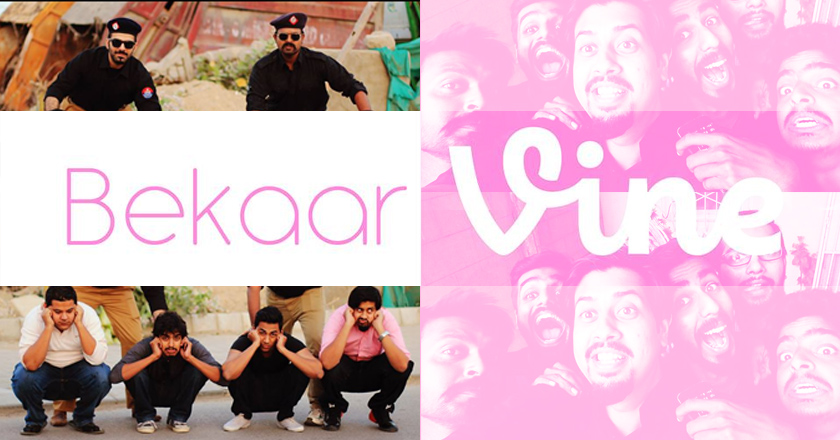 It seems Pakistanis are blessed with a rather vigorous sense of humor, exhibit A: "Bekaar Vines" – a Facebook page that depicts everyday life in Karachi while highlighting the comedy of our errors.
The evil masterminds behind Bekaar Vines are – Sami Rehman, Ghazenfer Jaffery, Mubeen ul Haq, Syed Faryab Shah and friends. As we have known with the best of our stalking abilities.
What sets their comedy apart is they do not push their humor down the viewers' throats – unlike many other comic pages – rather what seems to be going for Bekaar Vines is their strong script, acting and the strong presentation through postproduction of their video Vines. Let's take a look at some of the best of their work so far. Irritating Bikers:
The Mobile Snatcher Dilemma:
Then there are the very short videos: When Your Boyfriend Likes Another Girls' Pic:
When your friend is love struck
And my personal favorite: The very Awkward Moment:
So there you are our suggestion – do check out their official Facebook page, it just might lighten you up if you are overburdened with work or just plain bored.
Bekaar Vines are getting better and not at all Bekaar, we wish them best of luck for future and hope they make it even bigger.