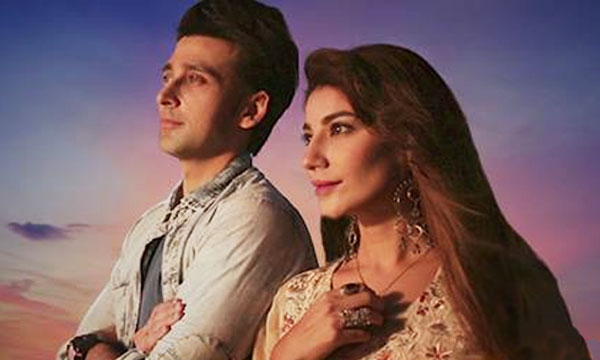 Urdu1's latest drama, Be Inteha's first episode aired last night! Sporting a never-seen-before cast of Naveen Waqar and Sami Khan, the serial is all set to give competition to prime time T.V.
Be Inteha's ensemble star cast includes, Ghana Ali, Faris Shafi, Rubina Ashraf, and Waseem Abbas. It has been penned by Rida Bilal and directed by Qasim Ali.
Meet The Bubbly Bisma And Dapper Sherry!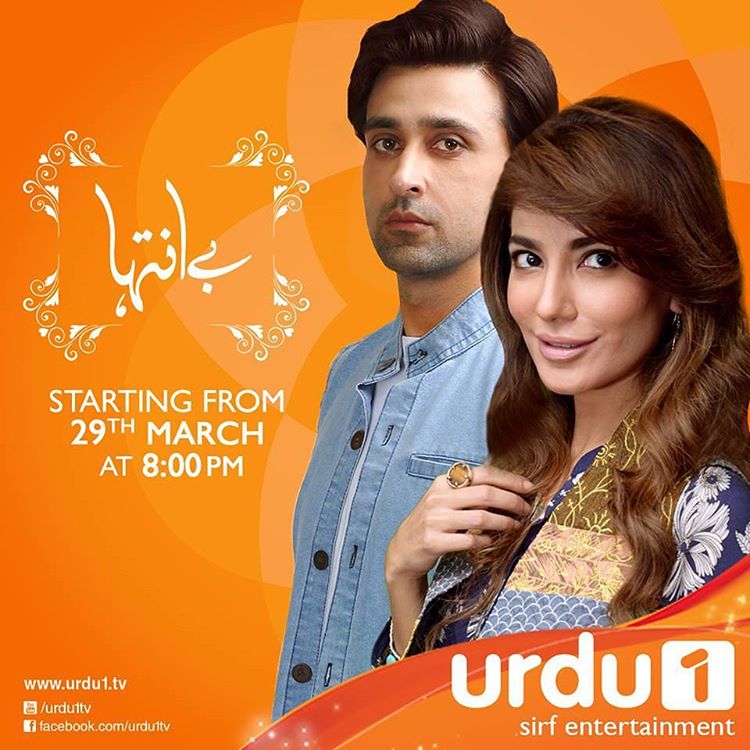 PLOT
Naveen Waqar plays Bisma, the happy-go-lucky girl who fantasizes about romance and the perfect guy. It is a bit surprising that while she is about to be engaged to Ali, played by Faris Shafi, she does not find him charming and nevertheless, dreams about her knight in shining armor.
Naveen Waqar Stuns in this Beautiful ensemble on set!

However, her sister played by Ghana Ali keeps on giving her a reality check that she will soon tie the knot and needs to start taking responsibilities.
Busy in her engagement preparations, she comes across the frivolous photographer Shery, played by Sami Khan. Little does she know that her whole is about to turn upside down with this mere encounter. While our hero looks like a flirt, it is love at first sight for him when he meets Bisma.
Like a puppy crazy in love, he follows her to what he thinks is Bisma's house. However, it is Ali's residence he stalks her to. Surprisingly, Ali turns out to be his college buddy. Trying to catch a glimpse of his lady love, he enters his friend's house, believing that Ali is Bisma's brother.
The next episode will unveil what disaster will unfold due to Sherry's misconception.
Review
The best thing about Be Inteha is its hilarious dialogues. Cheeky and light-hearted, they keep you riveted to the tale. Sami Khan is rocking the role of the laid-back, Sherry. Naveen Waqar's carefree character reminds us of her role in Humsafar, only not evil.
As usual, it is good to see Rubina Ashraf work her magic, playing Sherry's mother. How much control will she have on her son, we will see in the upcoming episodes.
Be Inteha airs on Urdu1 every Wednesday at 8:00 PM!
Stay tuned to Brandsynario for latest news and updates.