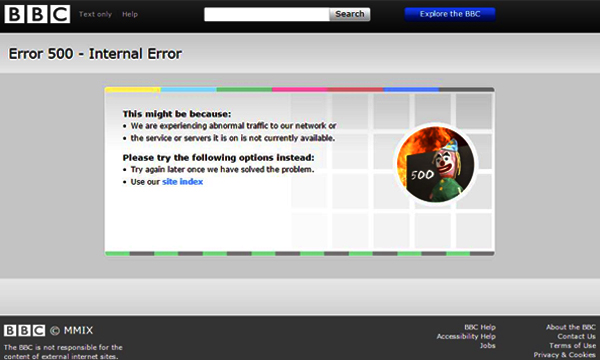 The renowned British Broadcasting Corporation (BBC) website remained inaccessible for many hours on Thursday following a hacking incident.
The BBC officially reported on the incident saying,"Sources within the BBC said the sites were offline thanks to what is known as a 'distributed denial of service' (DDOS) attack."
Apparently, the DDOS attacks aim to suspend an online network by bombarding it with traffic from various sources.
Two Pakistani Women In BBC's 100 Inspirational Women of 2015
The traffic trying to view BBC.com were being shown the "The site could be temporarily unavailable or too busy" message.
However, the BBC maintained that this was a technical issue in nature that was being worked upon. "We're aware of a technical issue affecting the BBC website and are working to fix this now."
After a while, it shared "The BBC website is now back up and operating normally." Even though it was not resolved.
As per the statistics, the international version of the BBC website along with its app had recently gained 101 million readers in November 2015.