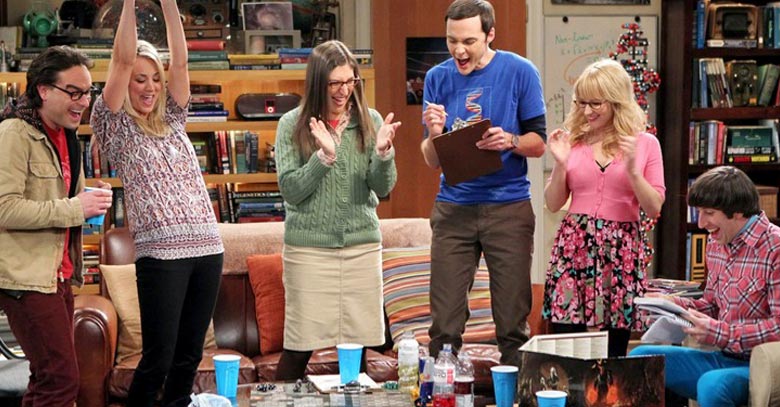 By Zoya Anwer
The People's Choice Awards ended with a bang as the geek comedy show bagged the award for the Favourite Network TV Comedy this year.
The show with super high ratings and popular characters like Sheldon, Leonard, Penny, Raj and Howard, raced against the likes of 2 Broke girls, Glee, Modern Family and How I Met Your Mother.
The show has won this particular award for the third time, two in a row, first award being in 2010 next one in 2013 and the current one in 2014.
A rather emotional Kunnal Nayyar, who portrays as an Indian nerd Raj, accepted the award on behalf of the entire team as the cast and crew got on the stage. He thanked the writers, Chuck Lorre and Steve Bill and moved on to thank all the people who made the show a huge success.
"I want to start by thanking the writers of our show for Chuck Lorre and Steve Bill for everyday putting out quality. They make our jobs so much easier. Thank you, thank you, thank you" 
He further added, "I want to thank Mark Cendroski, a director who puts up with us every single day. Thank you for that. Anthony Rich and the entire crew for steadying the ship and keeping it sailing. And I want to thank this incredible, incredible cast who I get to work with every single day of the week. Warner Bros and CBS for your continued support." 
He showed the utter gratitude to the viewers and said, "And finally the fans. Because you guys have no idea how much you mean to me. I don't think you could ever imagine how much you mean to me. Without you, there would be no us. We love you so much." 
It was a double treat for this nerdy sitcom which is filled with sarcasm and sheer humour as the leading actress, Kaley Cuoco, who recently got married, got the individual award for Favourite Comedy TV Actress.