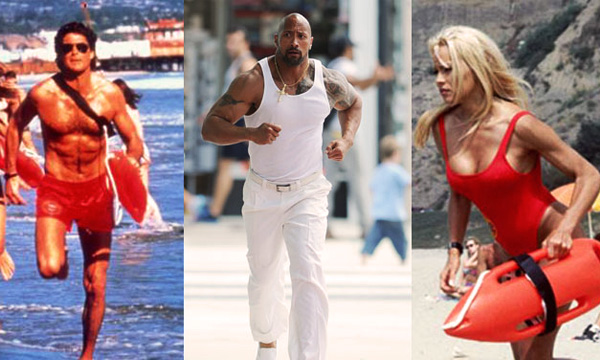 Baywatch is back! Every teenage boy's dream has come true! Baywatch will be a comedy movie that will feature Zac Efron and Dwayne 'The Rock' Johnson. The movie will be based on the 90's hit TV show 'Baywatch' with production to begin in early 2016.
Director Seth Gordon, along with the Seven Bucks Production Company, is very excited to get the show on the road, positive that the upcoming comedy will be a major hit.
Written by Damien Shannon and Mark Swift, the crew has not yet release the plot details, but it is expected that the studio is taking a comedic route for this upcoming project.
Read Also: Zac Efron – The Hottest Hunk of 2014
Efron has become a box office draw over the last few years, with 2014's "Neighbors" hauling in $150.2 million in the U.S. ($268.2 million worldwide). He has also recently wrapped up 'Mike & Dave Need Wedding Dates' alongside Adam Devine and Anna Kendrick. He will also be seen in the next Warner Bros. DJ pic 'We Are Your Friends'.