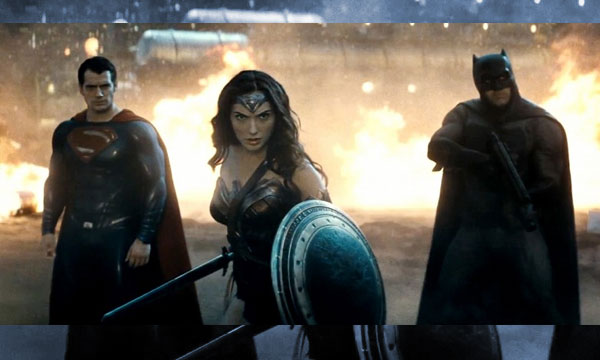 An international trailer for "Batman v Superman: Dawn of Justice" contains a sizable serving of new material ahead of the action film's March 2016 release.
Jesse Eisenberg provides character narration as Lex Luthor, Henry Cavill returns from "Man of Steel" as Superman, and Ben Affleck becomes the Kryptonian's nemesis as an armor-plated Batman.
The film, key in expanding the DC Comic Universe's cinematic adaptations, also serves to introduce Gal Gadot as Wonder Woman and Jason Momoa as Aquaman, with Amy Adams becoming Superman's confidante Lois Lane and Jeremy Irons the latest actor to become Alfred, the Wayne family butler and, therefore, Batman's trusted advisor.
"Batman v Superman: Dawn of Justice" is being prepared for an international release the week of March 25.
Watch: Batman v Superman international trailer:
https://www.youtube.com/watch?v=bMl1gLzvqJM