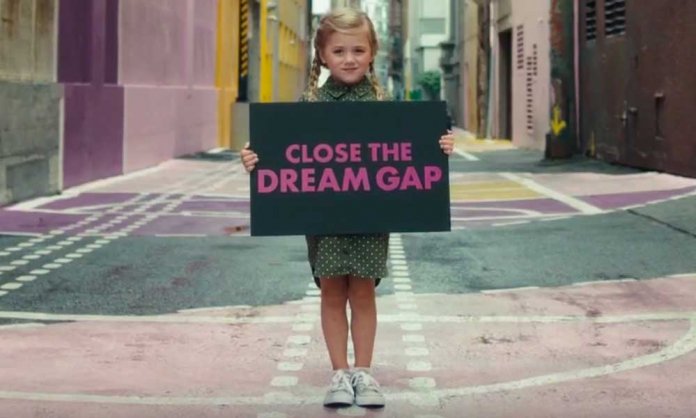 Women are remarkable! There is absolutely no doubt that a woman can accomplish the same task as a man.
In fact, stats state that women are better in many things than men when it comes to having an established career.
However, before these women can go on to be recognized around the world for their achievements, they need to be encouraged from a very young age, which often does not happen.
Since seeing is believing, Barbie, through its Dream Gap Project shows girls positive female role models from all walks of life and continues to inspire them to recognize more possibilities for themselves.
As part of our ongoing commitment to #CloseTheDreamGap, we are honoring #MoreRoleModels from around the world than ever before. These women are breaking boundaries to inspire the next generation of girls. 🌍 Learn more: https://t.co/dDN166naY4. #YouCanBeAnything #Barbie60 pic.twitter.com/giiaPkvSS5

— Barbie (@Barbie) March 6, 2019
The campaign raises awareness around limiting factors that restrict girls from attaining their full potential.
This project was initiated after a study conducted by researchers at New York University, the University of Illinois and Princeton University found that from the age of five, many girls begin to lose confidence in their own ability.
https://youtu.be/vwXwNubKnYc
The self-restricting ideas influence girls and their future career choices by discouraging them to pursue prestigious careers, especially in fields that value brilliance
"As a brand that is dedicated to inspiring the limitless potential in every girl, Barbie is shining a spotlight on role models, historical and modern, to show them they can be anything," Lisa McKnight, senior vice president and global head of Barbie, told HuffPost.
Previously, Barbie has been criticized for instilling insecurities and unrealistic body/beauty standards. However, this new generation of Barbies is making major steps in the right direction.
THIS! Parents, should be at the front line of this movement. Let's #CloseTheDreamGap for our girls. https://t.co/gfhssCDYRy

— Brandi Jeter Riley (@BrandiJeter) October 9, 2018
The "Dream Gap" work with Barbie was also nominated for two Webby awards for "Corporate Social Responsibility" and "Scripted Content"!
Barbie also announced adding two courageous women to the Barbie Inspiring Women Series – Civil Rights activist, Rosa Parks, and the first American woman to fly in space, Sally Ride.
We're adding two courageous women to the #Barbie Inspiring Women Series – Civil Rights activist, Rosa Parks, and the first American woman to fly in space, Sally Ride.

Barbie Sally Ride doll: @Target
Barbie Rosa Parks doll: @Walmart
Or pre-order now: https://t.co/mnRXP0Sro3 pic.twitter.com/hZIdchCV1p

— Barbie (@Barbie) August 26, 2019
Sally Ride's adventurous nature, quest for discovery, and pioneering accomplishments inspire girls everywhere to boldly reach for the stars. We are delighted to honor her in our #Barbie Inspiring Women series. 💫 #MoreRoleModels pic.twitter.com/9LzgkGnvQi

— Barbie (@Barbie) August 29, 2019
Have a look at the brilliant ad campaign below:
https://www.youtube.com/watch?v=i_xU7VbF09I
What are your thoughts?
Will you be buying more empowering toys for your little girls?
Or would you like Pakistani role models to be added to this list of empowering women? Comment and let us know.
Stay tuned to Brandsynario for more news and updates.