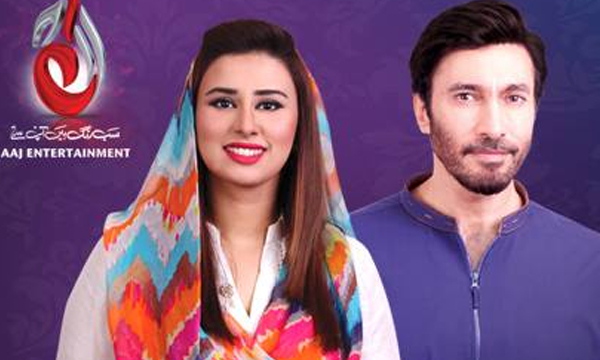 Previously to be hosted by Hamza Ali Abbasi, Ayesha Khan and then replaced by Shahista Lodhi, Ramazan Transmissions 2016 on Aaj TV Baran-e-Rehmat has witnessed a range of celebrity hosts. The host have now been replaced by the veteran Pakistani actor Ijaz Aslam.
Hamza and Ayesha are hosting 'Ramzan Hamara Emaan' on Aaj News; the recent update, however is that Hamza Ali Abbasi has been replaced due to the PEMRA ban on him.


According to the latest developments, one of the most viewed Ramzan shows on Aaj News, took this step in the light of PEMRA's action against Hamza Ali Abbasi's debate about Ahmedis.
Given the recent happenings and Hamza Ali Abbasi's banning, the show 'Ramzan Hamara Emaan' is being hosted by Ayesha Khan.
The show Baran-e-Rehmat airs from 3 pm to 9 pm on Aaj Entertainment.
Hamza Ali Abbasi, Ayesha Khan & Shahista Lodhi Host Aaj TV's Ramazan Transmissions 2016: Online Registation Details