A petition has been filed in the Lahore High Court to ban the promotion of Indian movies in Pakistan; the petitioner stated that the promotion and exhibition of Indian movies in Pakistan is in conflict with the Article 2, 28, 31, 37 of the Constitution.
The producers and distributors of Pakistani movies filed a petition in the Lahore High Court asking for a ban on promotion of Indian movies, claiming they have a negative influence on the youth.
"The exhibition of Indian films in Pakistan is in violation of Motion Pictures Ordinance 1979 and the Import Policy 20130," stated advocate Qasim Khan, representative of the Pakistani films distributors and producers.
Movies like Phantom and Neerjanhave already been banned in Pakistan in the recent past, in light of the movie promoting a negative image of Pakistan in the country.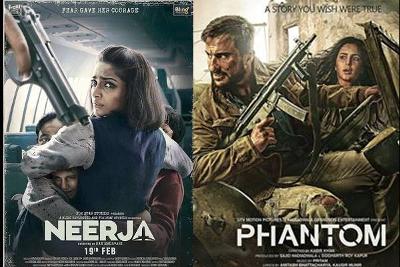 The petition stated that Indian movies that are very popular in Pakistan are creating a bad influence on the youth of Pakistan and is also making the Pakistani movie business suffer.
The date of hearing will be fixed later by the court; a year ago, Lahore High Court already dismissed a permanent ban on Indian films' promotion in Pakistan; Iftikhar Ahmad Thakur, the petitioner was asked by Justice Ejazul Hasan to discuss the concerned issue with the ministry of culture, a much relevant forum.
Therefore, the court must put a permanent ban on Indian movies' promotion and exhibition in Pakistan.
Stay tuned to Brandsynario for more updates.