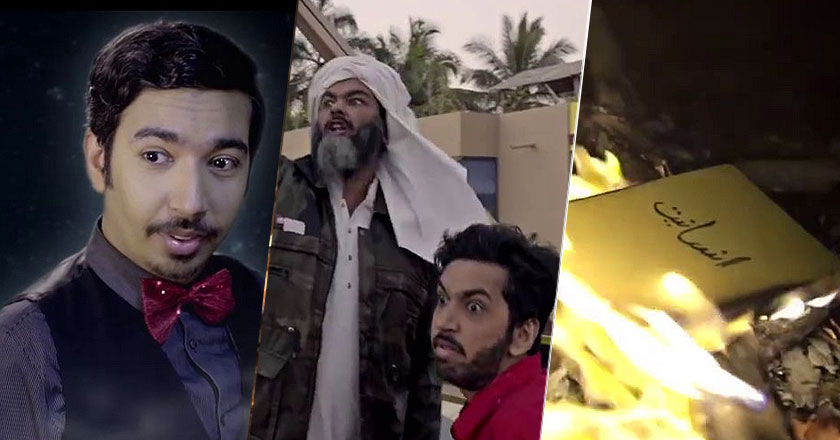 The ghastly attack on Army Public School Peshawar left a deep mark on every Pakistani, reminding us that as a nation, we failed to protect our future.
The incident also evoked many singers/celebrities to join forces and voice out their sorrow in tributes to the martyrs. Out of many, only one of the singer took the treacherous path of brutal honesty to highlight the fundamental flaw in our thinking.
Taimoor aka Mooroo, a Lahori singer and songwriter famous for his out of the box concepts used dark humour to explain how religious extremism killed 148 lives in Pakistan.
This most recent effort in music is not just another run-of-the-mill song but a social commentary on the status quo of today's Pakistani society and culture.
It is humorous but in a dark and thought-provoking way.
The lyrics and video of the song represent a counter-narrative to the on-going wave of religious extremism and flawed principles.
The video has received 170,999 views already and is receiving a good feedback on social media platforms. The video also features the gorgeous Rubya Chaudhry and stars Bassam Shazil.
Take a look:
[fb_embed_post href="https://www.facebook.com/video.php?v=869122036486268&set=vl.1396477244005823&type=1&theater/" width="550″/]
What do you think of this song and video? Let us know in the comments below.