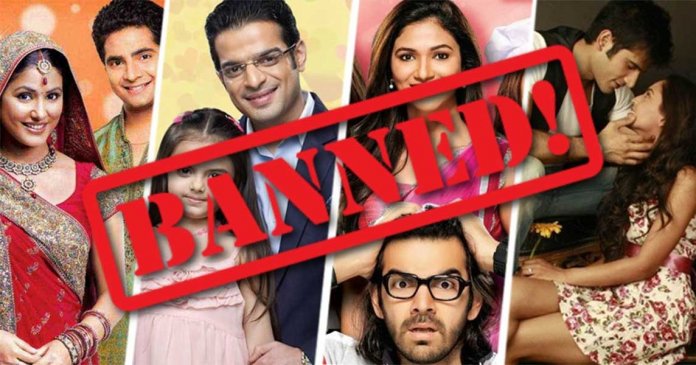 The ban on Indian content is likely to continue as Chief Justice Mian Saqib Nisar said that he won't allow Indian content to be aired on Pakistani TV channels.
Leading a three-member Supreme Court bench to hear the appeal by Pakistan Electronic Media Regulatory Authority PEMRA against the High Court's order to ban the broadcast of Indian content on local TV channels, CJP said:
"We would not allow TV channels (Pakistani) to play the Indian contents as it damages our culture."
Referring to a particular entertainment channel, Chairman PEMRA Saleem Baig told the court that 65% of the contents shown on the channel are foreign and that the number at times goes as high as 80%.
#Pemra bans #Indian content in a bid to do away with "alien" cultureshttps://t.co/cOxRdGefzk pic.twitter.com/TqbLlfVvxQ

— Arab News Pakistan (@arabnewspk) January 10, 2019
PEMRA counsel explained that since it's not a news channel; it does not do any propaganda. But CJP commented that "It is, however, damaging our culture".
Advocate Zafar Iqbal Kalanauri informed the bench that foreign contents had been banned on court's order before a high court issued a stay order against it. Due to the absence of Pakistan Broadcasters Association's counsel, Faisal Siddiqui, CJP  said that he cannot pass judgment without hearing him and adjourned the session until the first week of February.
The ban on Indian content on Pakistani TV channels has always been in the news. PEMRA imposed a complete ban on airing Indian content on TV and FM radio in 2016 after a similar decision was taken by the entertainment industry in India against Pakistani contents and artists.
PEMRA Issues Advice to TV Channels on Indecent & Misleading Advertisements
However, the ban was lifted by the Lahore High Court in 2017, after the federal government had no objections on this case. The issue came up again in October 2018 after the Supreme Court sent a notice to Pakistani TV channels to refrain from airing Indian content.
A couple of days back, PEMRA also issued an advisory notice to TV channels to refrain from airing controversial and unethical content in dramas.
پیمرا کا تمام ٹی وی چینلز کو متنازعہ اور غیر اخلاقی موضوعات پر مبنی ڈراموں کی نشریات کو فوری روکنے کی ہدایت pic.twitter.com/J6QyzvKROq

— Report PEMRA (@reportpemra) January 8, 2019
PEMRA advised that TV channels to keep in mind the socio-cultural values of our society and should not feature too bold or sensitive content in dramas.
PEMRA also issued a notice about misleading and controversial content in advertisements earlier this month.
پیمرا کا تمام سیٹلائٹ ٹی وی چینلز اور کیبل ٹی وی نیٹ ورکس کو غیر مہذب اور گمراہ کن اشتہارات سے متعلق ہدایت pic.twitter.com/itUo7BxhV0

— Report PEMRA (@reportpemra) January 3, 2019
Stay tuned to Brandsynario for more updates and news!