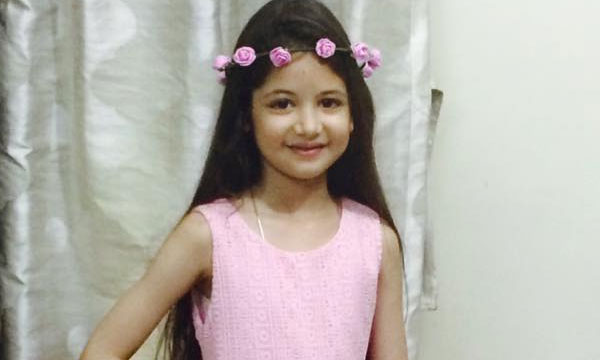 Riding high on the success of her Bollywood debut movie "Bajrangi Bhaijaan", the charming child star Munni aka Harshaali Malhotra has clearly bowled over the hearts of the viewers!
Everyone is raving over her heart-melting performance in the movie and she is reaping a high popularity dosage for her cutesy acting. Apparently, she has even managed to steal the thunder from the movie's lead superstars Salman Khan and Kareena Kapoor.
While she is claimed as the true trump card of Bajrani Bhaijaan, she surely proved to be an ultimate crowd-pleaser.  The seven-year-old single-handedly wooed the audience with her lovable expressions and crackling smile, without saying much in the film!
There is a lot about the little Harshaali you must not be aware of. Below are ten lovable things about her that you must know about Harshaali Malhotra.
1. Harshaali won the role of Munni after being selected from a vast scale audition of 5000 kids belonging from not only Kashmir to Pune, but children from even Kabul and Tehran.
2. Before she grabbed the role of Munni in BB, she was offered a child role in 'Prem Ratan Dhan Paayo' also starring Salman Khan in the lead.
3. While she plays the role of mute Pakistani girl in the movie, Harshali is a super talkative young girl in real!
According to her mommy, "Harshaali never keeps quiet. During workshops, Mukesh (Chhabra, the casting director) used to tell me that he was worried how she could keep quiet."
4. Farah Khan has termed Harshaali as the "Find of the Century" while Kareena long prophesied before the release of the film that "I think she is going to be the real star of the film because her performance is amazing."
5. Harshaali can't wait to next work with her favorite stars Shraddha Kappor, Katrina Kaif and Sonakshi Sinha. But it is Salman Khan she adores more than anyone!
"I want to be a superstar like Salman uncle," said Harshaali in an interview
See  some of Harshaali's rare pictures here:
6. Even Salman Khan is smitten by the child artiste Harshaali. "Salman loves her a lot. We are happy that she got this big opportunity of working with Salman,' says Malhotra's mother.
7. While she got less time to bond with Kareena, it was Salman and Kabir Khan she found a friend in."I used to play games with Salman uncle on cellphone. I used to sit on Kabir uncle's lap and play Barbie games", revealed the child star.
8. Other than BB, Harshaali has acted in Zee TV's Jodha Akbar and Qubool Hai. She has even been the star of many commercials for brands like Haier, HDFC Bank, Pears, Fair & Lovely, Apollo Tyres and Horlicks.
9. People are now linking Harshaali as the next Katrina, claiming that the child star has an uncanny resemblance to mini Katrina Kaif.
.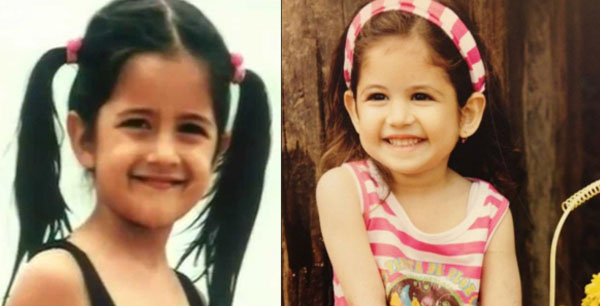 10. On Eid, the lovable child took to Twitter and recorded a sweet wish for her fans.
— Harshaali2008 (@Harshaali032008) July 18, 2015