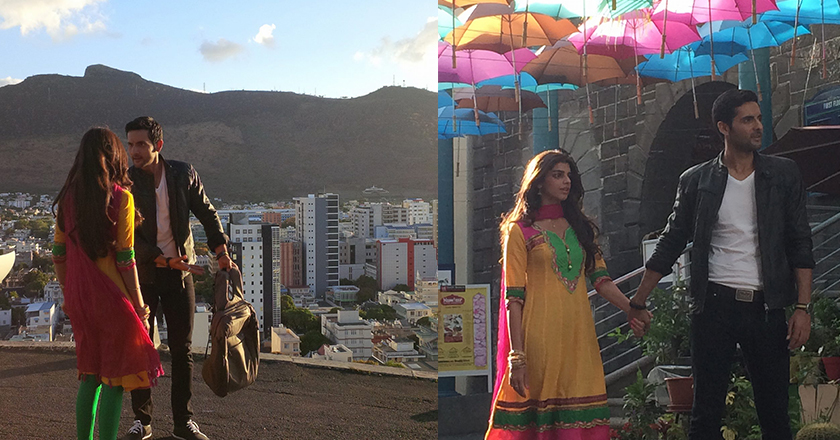 After stunning the crowd with her stellar performance in Zindagi Gulzar Hai, Sanam Saeed is all set to hit the big screens across Pakistan and India as an Indian girl in Nasir Khan's romantic thriller, Bachaana.
The movie features Mohib Mirza and Sanam Saeed in the leading roles.
Bachaana is a journey of a sweet and bubbly Indian girl, Aalia, played by Sanam Saeed, who undergoes a series of unfortunate events and is forced to place her faith in a man she hardly knows. That man, Vicky (Mohib Mirza) is a Pakistani driving a taxi in Mauritius. The movie follows the couple's adventurous journey of love.
Speaking about her experience working on Bachaana, Sanam Saeed has said, "I thoroughly enjoyed the script and Aalia's character, she was very unlike the roles I had played before. All of us in whatever way we can are wanting to and trying to bridge the gaps and differences between India and Pakistan. We have been die-hard fans of their movies for decades, and now they are enjoying our storytelling through the small screens."
In her statement, Sanam further added, "Bachaana, the film is light and easy. I was really enjoying getting into Aalia's character with the mannerisms and clothes and diction. I had tons of help and references and advice on authentic Indian girls from the team we were working with."
Sanam plays the character, Aalia, a south Asian girl who is contemporary. The movie is breezy, feel-good rom-com. I'm sure audiences for India and Pakistan will both enjoy this fun zesty story."
Bachaana is the first feature film of Nasir Khan as a director, who has gained prominence for his work presented at the Mumbai International Film Festival for his documentary Made in Pakistan.
Filmed in Mauritius, the movie includes cast and crew from both Pakistan and India.