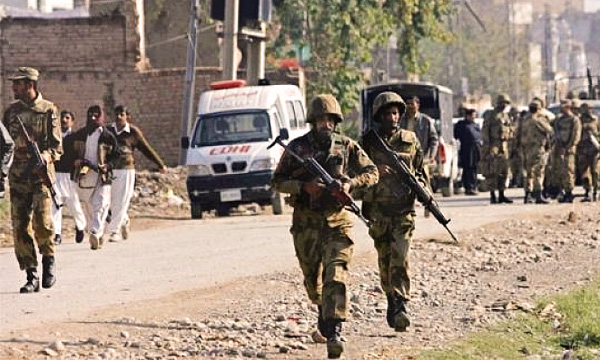 UPDATE:  The latest news is that the Bacha Khan University has been shut down for an unknown period of time, sources claim. Awami National Party has declared mourning for 10 days.
ISLAMABAD – Prime Minister (PM) Nawaz Sharif strongly condemns the attack on Bacha Khan University.
In a statement issued, the Prime Minister condemns the terrorist attack at Charsadda. PM Nawaz has promised to cripple the terror network and eliminate extremism from Pakistan.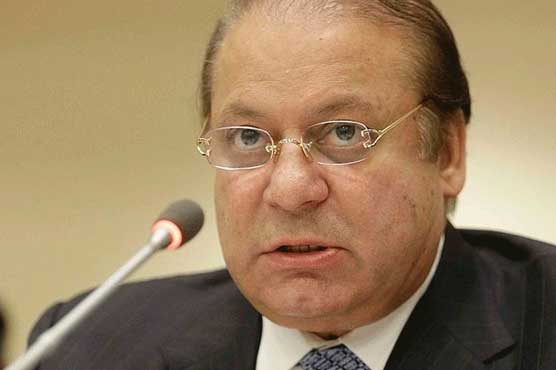 Pakistan Tehreek-e-Insaf (PTI) chairman Imran Khan has also condemned the attack. He is about to leave for Charsadda to visit the site of the attack and review the ongoing operation.
Awami National Party's (ANP) Zahid Khan has also declared that parliamentary parties are on the same page and wish to see a terror-free Pakistan.
The government and opposition parties had collaborated to take steps to eliminate insurgency after the attack on an army-run school in December 2014. The Army Public School attack had claimed more than 140 lives.
The attack had united political parties for a common reason. An anti-terror strategy was developed called -National Action Plan (NAP).
Professor Syed Hamid Husain of the university was also amongst those who had died; he had published seven research papers and was considered as an expert in the field of organic chemistry.
The Khyber Pakhtunkhwa administration has confirmed the death of Prof Hussain in the attack.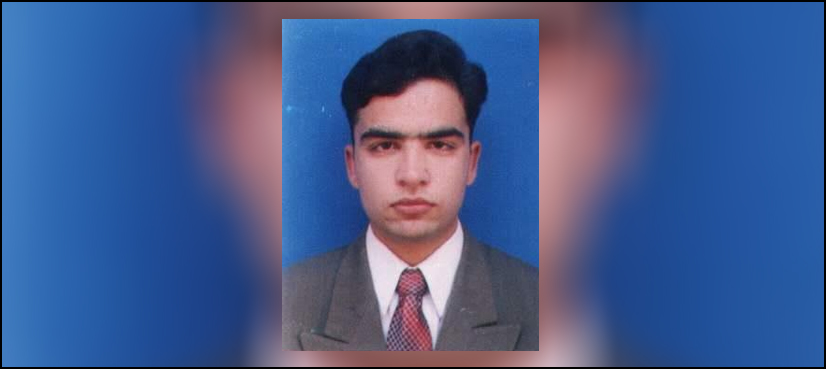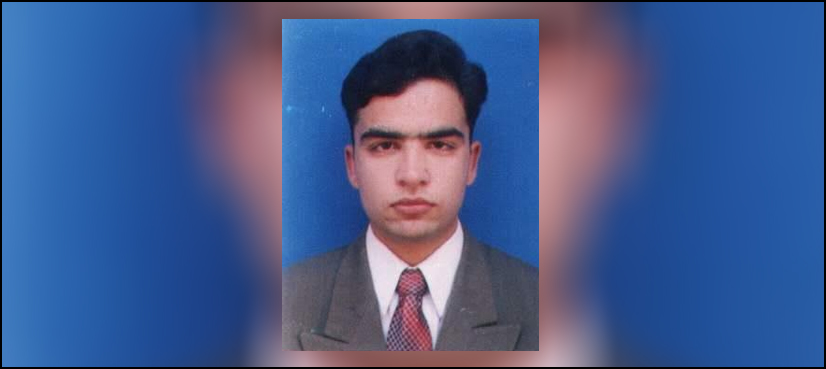 UPDATE: PESHAWAR- Several gunmen have entered Bacha Khan University in Khyber Pakhtunkhwa's Charsadda and have opened fire on the faculty and the students as they gathered at the school for a poetry recital to remember the death anniversary of the activist whom the school is named after.
Major casualties are feared in an attack making us reminisce the deadly December 2014 terrorist attack on the Army Public School in Peshawar which had left more than 140 dead- mostly students.
Update:Snipers killed 2 more terrorists on roof top,total Terrorist killed so far 4.All buildings&roof top taken over by Army.op continues-3

— Gen Asim Bajwa (@AsimBajwaISPR) January 20, 2016
Update Charsadda:Two more terrorists who were firing from inside the Block cordoned by Army troops,shot&killed.Op continues

— Gen Asim Bajwa (@AsimBajwaISPR) January 20, 2016
Major Updates:
Death toll runs from 20-60 killed
Two attackers have been killed: DIG Saeed Wazir
Armed assailants crossed university walls and opened fire
Several blasts heard along with continuous heavy gunfire
3,000 are students enrolled in the university
More than 15 killed: Edhi
Edhi volunteer says he has seen the bodies of at least 15 people. Shaukat Yousafzai, Pakistan Tehreek-i-Insaf (PTI) representative said over 50 to 60 people have been wounded. He said there was no previous threat in this regard.
At least three to four security guards have been injured, an eye-witness who managed to come out of the premises said. The Associated Press says police is saying gunmen killed a professor and a student in the attack.
Also, DIG Saeed Wazir confirmed that two students and chemistry professor Dr Hamid have been killed in the attack.
Emergency is imposed at hospitals
Rescue officials say more than 50 students have been rescued from the premises.
Out of these 50, five are injured and have been shifted to District Headquarters Hospital, Charsadda for treatment. An emergency has been declared in all hospitals in the town.
There are snipers that have taken position around the premises.
Area Map of the Attack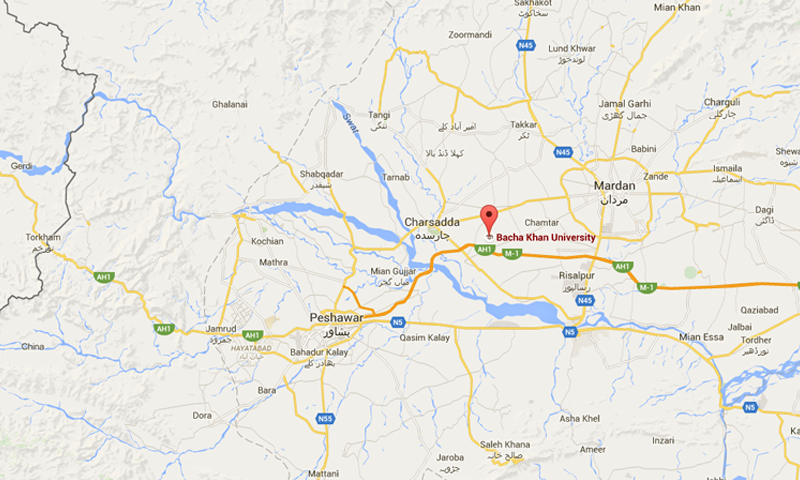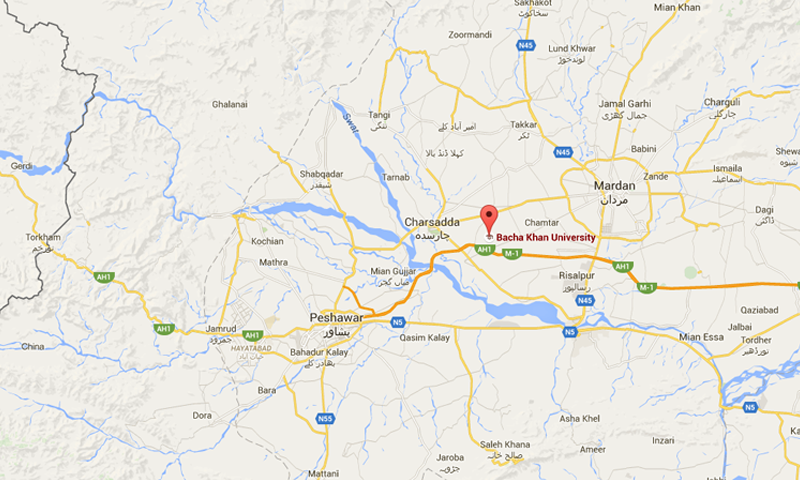 Gunmen have attacked a university in northwestern Pakistan, leaving at least three people hurt, and are still on the rampage, security and school officials told AFP Wednesday in the latest assault to hit the militant-infested region.
Security forces have reached the Bacha Khan university in Charsadda, about 50 kilometres (30 miles) from the city of Peshawar, the military confirmed, as police said they had deployed armoured vehicles.
Television images showed female students clutching hands as they fled the university, with traffic blocked on the roads of Charsadda as security forces rushed towards the campus.
Update-Charsada University Attk: Army troops reached from Psr,cordoned area with terrorists inside.Ops begins,Air surveillance being done-1

— Gen Asim Bajwa (@AsimBajwaISPR) January 20, 2016
Charsada Update:Terrorists contained in two blocks within University.Troops,commandos participate.Ops continues-2

— Gen Asim Bajwa (@AsimBajwaISPR) January 20, 2016
"There is firing inside the university at Charsadda," Saeed Wazir, a senior police official, told AFP.
The university has been cordoned off, said Nasir Durrani, police chief of Khyber Pakhtunkhwa province, of which Peshawar is the capital.
Fazal Raheem Marwat, the university vice chancellor, said  at least three people had received unspecified injuries.
"There are male and female staff members and students on the campus," he said, adding he had been on his way to work when he was informed of the attack.
"There was no announced threat but we had already beefed up security at the university."
The gunmen had stormed the campus on its southern side, he said.
Nick Mohammed, security chief at the university, said the attackers had entered close to a campus guest house.
He confirmed that police and military had arrived with firing continuing on campus and that at least three people have been hurt so far.
Peshawar was the location of Pakistan's deadliest ever extremist attack, when Taliban gunmen stormed an army-run school in December last year and killed more than 150 people, most of them children, in an hours-long siege.
The attack on the school prompted a crackdown on extremism in Pakistan, with the military increasing an offensive against militants in the tribal areas where they had previously operated with impunity.
On Tuesday, a suicide attack at a market on the city's outskirts killed 10 people as well as the bomber.
shk-ks/st/jah
Stay tuned to Brandsynario for more updates on the attack!