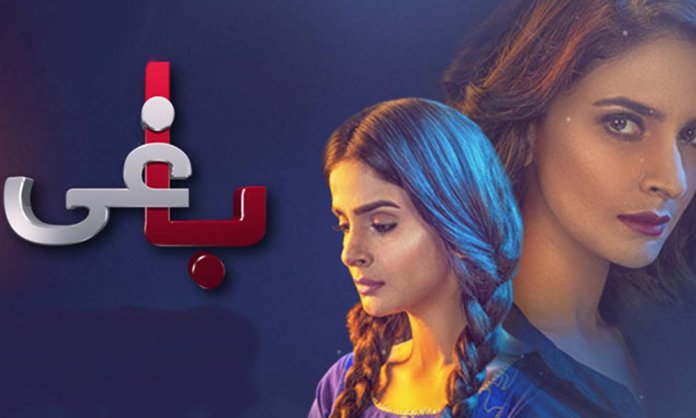 Baaghi drama has become the rating magnet of this season! Of course, everybody wants to know more about Qandeel Baloch! But seems like it is Saba Qamar that has added the right punch to the story, making it all the more interesting for the viewers.
The story has now taken an interesting turn. Fauzia is in deep trouble. Her parents have fixed her marriage with the vile Sajid without her consent.
But our protagonist, being the rebel she is, has a plan to make sure this never happens!
It is apparent that she wants to marry a man who offers her freedom and lets her defy norms. We get to know that she wants to study, travel to the city and become an actress. Hence, she is on a search for her dream guy who doesn't suffocate her into living a life she truly detests.
But will she find such a man in her village?
Seems like Abid is the guy who she is looking for! Past episodes made it clear that Abid has an eye for Fauzia. After knowing that she has been forcefully engaged with Sajid, he vows to love her and fulfill all her daring wishes. He then sends his mother to Fauzia's home to give a marriage proposal, however, it backfires badly.
The episode ends showing that Fauzia's marriage has been fixed and she will be tying the knot with Abid in a week.
The preview of the next episode shows that Fauzia has run away on her wedding day and Abid is now being hunted down by her brothers.
This episode had many emotional moments!
Our heart went out for Fauzia when her brother slapped her for complaining about her forced marriage.It is a tale of so many women in Pakistan, whose voices are suppressed by their male counterparts.
Ali Kazmi deserves an applaud for being such a charmer!
His acting is on point but we could not help hating him for deceiving Fauzia. We all know that he will break all his promises and will not be able to tolerate his wife's bold antics.
What do you think of the drama so far? Let us know in the comments below.