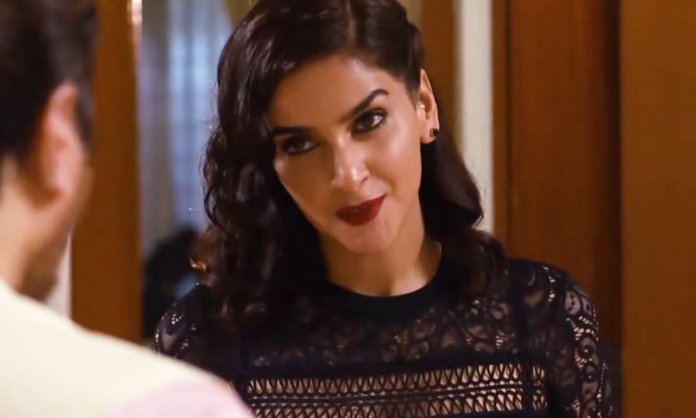 2017 has been the year of stellar dramas in Pakistan's entertainment industry. A large number of serials and their thought-provoking stories have seized the limelight, winning hearts of audiences nationwide.
But no drama has yet been able to stir anybody's interest like Urdu1's Baaghi. 15 episodes down, the plot continues to grab eyeballs and create an uproar on social media with every passing week.
The recent development in tale shows Kanwal killing her ego and apologizing to Gohar so that she can return to work for him.
Of course, Gohar could not help being arrogant, yet inside he was delighted to have her back. Agreeing to his terms and conditions, Kanwal gears up to make her comeback as an escort for clients and gets a dramatic makeover.
Luckily, in one of the parties, she bags a modeling offer for a brand based in Dubai and our heroine couldn't be more elated. However, Gohar continues to suppress her, taunt her and pays relatively less for her hard work.
Consequently, Kanwal feels worthless and dejected that despite all her efforts, she still remains a failure.
Meanwhile, another bomb drops on her as Kanwal discovers her leaked cat-fight video from Desi Kuriyan going viral on the web. She immediately calls the host Salman and begs him to take the video off. Being the vile person he is, Salman doesn't pay a heed to any of her threats and even provokes her to make a video against him.
All of these unfortunate events take a toll on Kanwal and eventually, she tries to commit suicide.
Luckily, Rehan arrives at the right time and saves her life. Time and again, he proves he is a true friend to Kanwal, taking care of her like a real brother.
We already have sung enough praises about Saba Qamar in all of our reviews. Her award-worthy performance continues to mesmerize us, proving she is a force to be reckoned with.
But the other star of the serial is hands down, Khalid Malik. Baaghi is making us crave to see him all the more in other dramas, especially in a lead role. His acting his effortless and all natural, making him a talented crowd-puller.
Let's see what more is about to come in the upcoming episode. For those who missed it last night, can watch it here.
https://www.youtube.com/watch?v=L-6rMg-o69o
Stay tuned to Brandsynario for more updates.