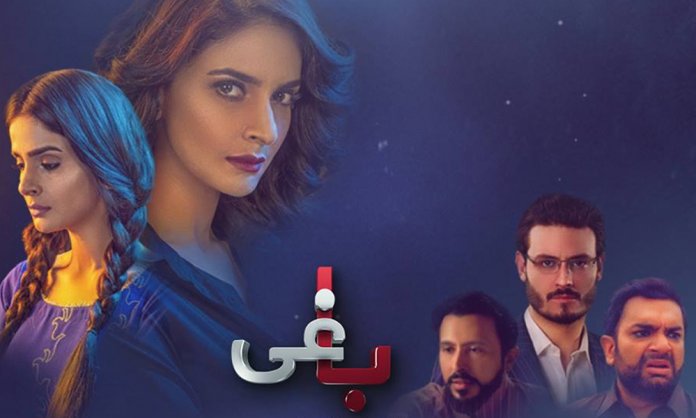 145 views
Baaghi drama on Urdu1 continues to entice us with its storyline. Saba Qamar's performance has left us in awe. We are loving how her character has developed over time and the last episode made us realize that she was the perfect choice for Qandeel Baloch's role.
Fouzia's journey has finally taken some pace yesterday. She fought and stood up for herself in front of the guy she was sent to by the hostel's warden.
Even though she was kicked out by the hostel's warden for her brazen behavior, she remained headstrong and got back her wits.
She had a talk with Gogi, who gave her shelter for a day or two. He made her realize that this industry is not for the soft-hearted girls like her.
Hence, our protagonist decides to go back to her village and to her husband and child. But what she discovered there made her regret leaving her home in the first place.
Abid has finally married Ruby and is living a happy life with her. Ruby insulted Fouzia and made her leave after making sure that she knows what happened to her son.
Fouzia disheartened decided to go back to the city and try to make a living there.
She again goes to Gogi to seek help and advice. He tells her that she needs to be very different in order to get the projects she wants. He guides her that every model/actress needs a "GODFATHER" for her to survive in the world of showbiz.
Fouzia being Fouzia said she'll not only survive but soar like a bird in this industry in near future.
We can't wait for Fouzia to audition for the "Desi Kudi" competition. Everyone knows how that turned out, in reality, let's see if the same will happen in the drama as well.
The last episode made us realize that Fouzia is not willing to give up despite a major setback.
Khalid Malik's acting as Gogi is praise-worthy. He has aced the role, proving he is also good as an actor as he is as an RJ.
Stay tuned to BrandSynario for more news and updates.