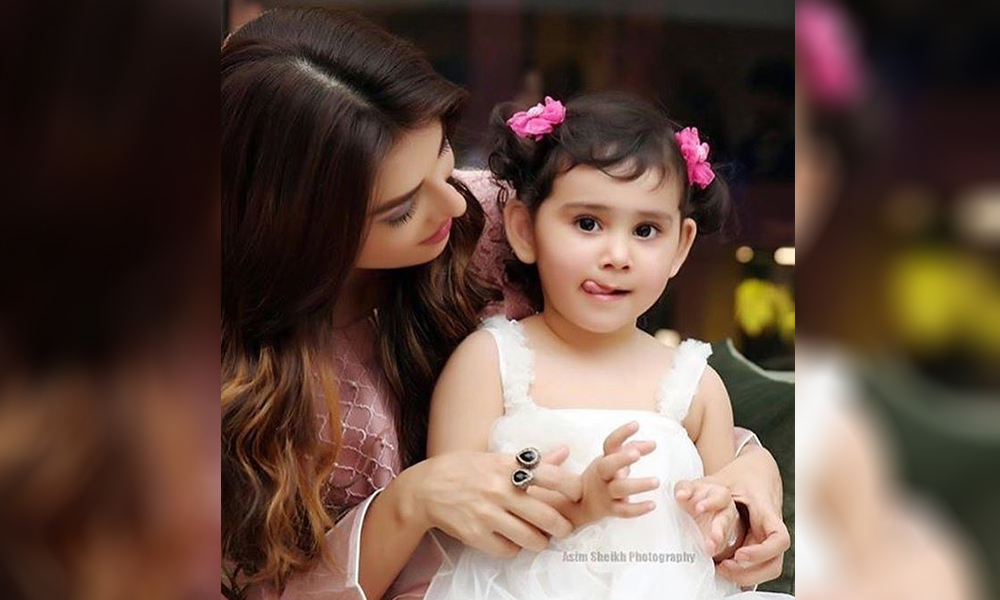 It is often said that a celebrity does not have a private life but often there are a few followers or fans that do cross the line. Recently, the Pyarey Afzal famed diva, Ayeza Khan posted a picture of her adorable daughter 'Hoorain' on her social media account.
Here's the picture Ayeza posted!

It is great to see celebrities sharing personal and integral parts of their lives with the public but this can sometimes become a problem for them too. The picture was received with numerous praises but one follower was full of hate towards Ayeza's baby girl.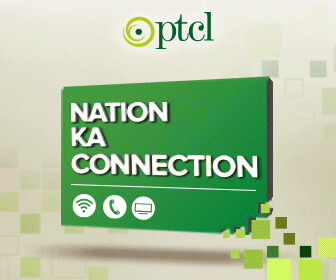 Here's what Ayeza Khan replied to the hate comment on her Instagram post!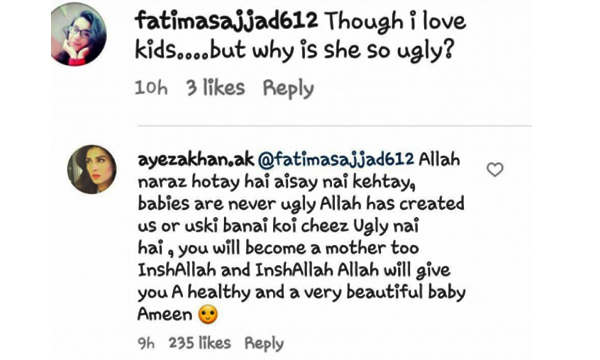 Ayeza Khan took it in stride and replied brilliantly to the hater without letting it bring down her happy spirits.
Even after the poster called Hoorain an ugly baby, Ayeza remained calm and reminded her of the greatness of Allah and prayed for her to be blessed with motherhood.
Catching on to the trend, another follower yet again posted a hateful comment towards Ayeza's little princess after Ayeza uploaded the following picture.

Read what was posted against Hoorain!

More power to Ayeza who was able to remain peaceful even after receiving such hatred! 
International Women's Day 2017 : 6 Fun Ways to Celebrate the Day!
Stay tuned to Brandsynario for latest news and comments