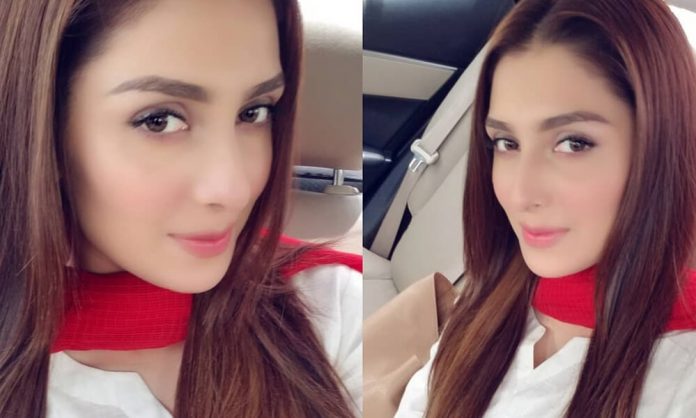 Ayeza Khan, one of the most gorgeous women from the Pakistani entertainment industry, is slaying the world with her skills and beauty.
She has always been adored by her fans and followers for her simplicity but recently, became prey to trolls on the internet.
Hina Altaf's Story About Her Abusive Mother is Heartbreaking
Last weekend, the actress took to her Instagram account and posted a few pictures from her recent photoshoot. The starlet looked like an illusion in the pictures and we fell in love with her all over again.
Here are some of her recent pics: 
However, Ayeza Khan's new looks attracted too much attention and went viral in a jiffy!
Within no time, people started trolling Ayeza over her different look and was asked if she has undergone cosmetic surgery or got skin whitening treatment done, while some even labeled the actress to be fake from top to bottom. The caravan of trolls doesn't seem to hold back though!
Here's the Real Story Behind Ahsan Khan's 'British' Accent on BBC
But the actress has been spot-on when it comes to responding to the trolls.
To clarify the rumors, she replied: 
Hey no, Alhamdulillah I am thankful to Allah I haven't got any surgery done nor have I used skin whitening injections. We have better cameras now.
Ayeza was also asked if she has gotten a nose job or not to which she responded: 
I would suggest you go and get your makeup done at least once and you will understand everything completely.
This is not the first time our actresses are being bashed for their looks. A number of celebrities are usually being trolled and slammed on social media for their looks, weight, and dresses. But what we need to understand that we are nobody to judge our celebrities by their looks.
Originally published on Veryfilmi.com