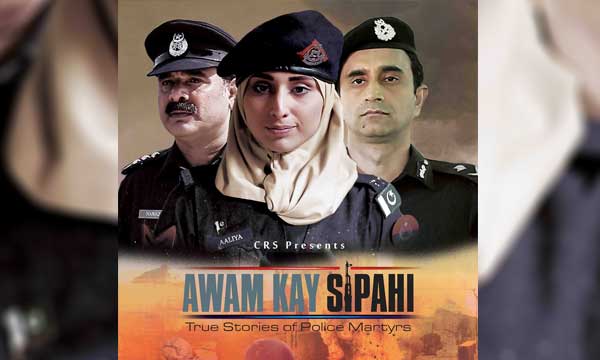 PTV is set to broadcast a docu-drama on the brave life of Shaheed Safwat Ghayyur, a senior ranking police officer and Commandant of Frontier Constabulary at the time of his martyrdom, in its series 'Awam Kay Sipahi' at 7:30 pm on PTV News, Thursday on 2nd February 2017.
The film is part of popular docu-drama series 'Awam Kay Sipahi' that presents the real life stories of 12 police martyrs from all over Pakistan. The series was launched on January 20. It brings to spotlight the extraordinary sacrifices of real life heroes of the police department in making our country peaceful, prosperous and progressive. The series is televised on Thursdays and Fridays at 7:30 pm every week on PTV News. Each episode captures the essence of the challenges faced by a valiant police officer or a jawan and how he offered his life in the line of duty.
Today's episode is dedicated to the martyred Commandant of Frontier Constabulary Safwat Ghayyur, who laid down his life in the war against terror in general and Taliban in particular. Safwat Ghayyur stood up to the threat of Taliban in Pakistan's Khyber Pakhtunkhwa province, combatted them and was targeted for this very reason.
Omer Bin Zia is the lead actor of the telefilm, featuring as Safwat Ghayyur and Munazza Arif is playing his wife. Other prominent characters include Zaryab, Qaiser, Usman Zafar and Usman Chaudhry.
The telefilm series has been produced by Communications Research Strategies (CRS), who previously has produced mega super hit plays like 'Khuda Zameen Se Gaya Nahin', 'Faseel-e-Jaan Se Agay' and 'Jaan Nisar'.