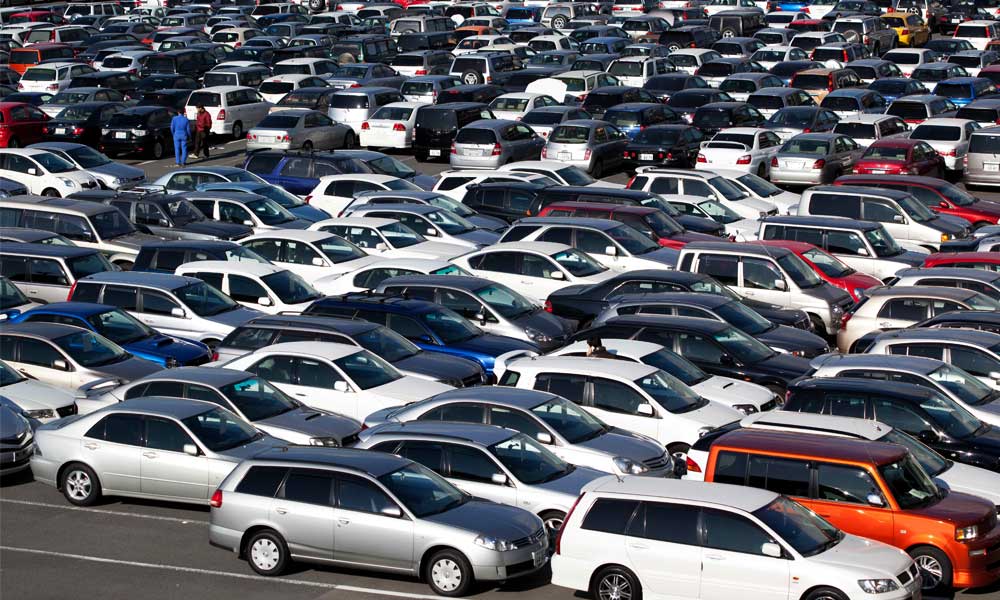 Sales of domestically produced automobiles including vans, jeeps, and light commercial vehicles accelerated by 66% in the first six months of the fiscal year 2015-2016 (July-Dec) in comparison with the same period last year, as per the data of the Pakistan Automotive Manufacturers Association (PAMA).
In HFY16, sales of automobiles rose from 67,426 units to 111, 720 units due to the development in the overall economic situation, the Punjab Taxi Scheme and the increase in auto financing.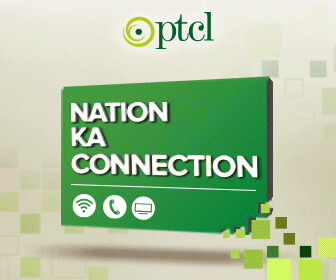 Sherman Securities analyst Sadiq Samin stated, "We expect auto sales to remain strong in the next half despite the fact that the Punjab Taxi Scheme is going to end in the next few months."
The three car manufacturers in the country accelerated prices to 1.5% from 1% so as to transfer the 1% rise in custom's duty impact on imported parts in December 2015, as part of the government's drive to create additional revenues of Rs.40 billion from various sectors.
Car manufacturers passed on the cost rise quite easily due to a strong automobile demand in Pakistan. It was reported by Topline Securities that, "We now forecast local car sales to grow at 15% to reach 206,777 units by the end of June 2016. This lower growth is due to the completion of the taxi scheme in February 2016 and the decline in Civic volumes in anticipation of a new model, which is expected to hit the market in July 2016."
The Sales of Pak Suzuki Motor which is the largest car manufacturer in the country rose by 97% annually in 1HFY16 to 70, 482 units mainly due to the Punjab Taxi Scheme.
In contrast to the traditional pattern, volumes increased by 3% in December 2015 due to the taxi scheme. Traditionally it has been depicted that customers delay purchasing new vehicle plans in December as they prefer buying and registering automobiles in the beginning of the New Year.
Honda Atlas Cars were able to sell 10, 610 units in 1HFY16 as compared to 8,578 units last year, same period. In the month of December 2015, the firms sold 1,028 units.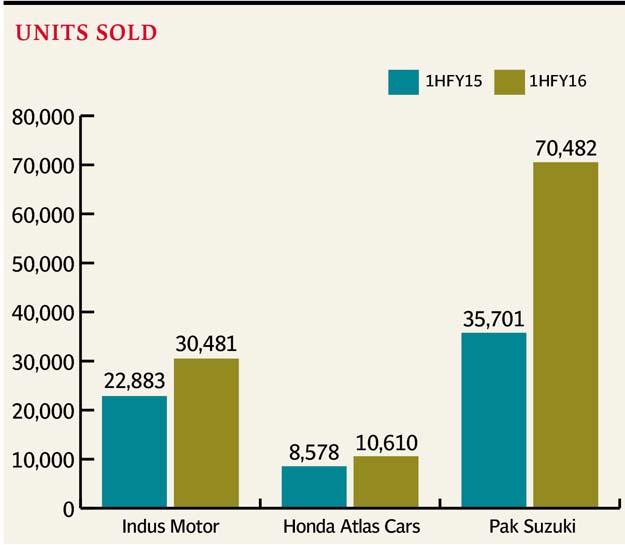 Analysts depict that the Honda Civic's sales volume is expected to decrease in the upcoming months while anticipating the launch of the new model in July 2016.
The upcoming year is expected to see a rise in auto volumes while sales are expected to cross 215,000 units in FY16 due to the Punjab Taxi Scheme, recovering demand for Honda Atlas Automobiles and the consistent Corolla sales.
In addition, the rising GDP trend, growing levels of income and decreasing interest rates along with the bank's focus on high-return on auto financing would further improve the demand of automobiles.
Stay tuned to Brandsynario for more updates.